Physical Education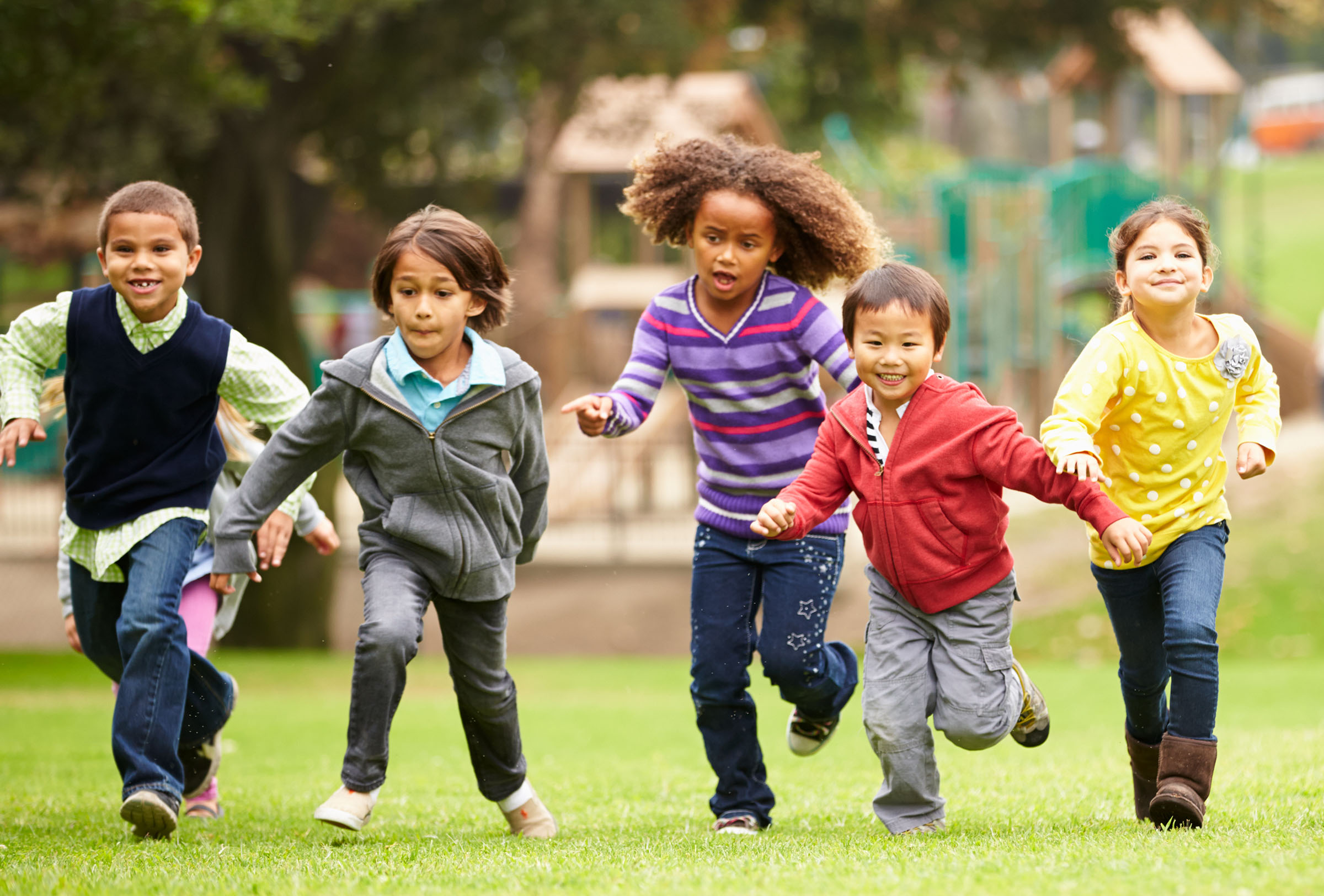 Physical education is a planned, sequential pre-k -12 curriculum program that follows national standards in providing developmentally appropriate, cognitive content and learning experiences in a variety of physical activity areas such as basic movement skills; physical fitness; rhythm and dance; cooperative games; team, dual, and individual sports; tumbling and gymnastics; and aquatics. Quality physical education promotes, through a variety of planned individual and cooperative physical activities and fitness assessments, each student's optimum physical, mental, emotional and social development; and provides fitness activities and sports that all students, including students with special needs, can enjoy and pursue throughout their lives. Qualified professionals such as physical education teachers and physical activity specialists provide physical education and related fitness activities.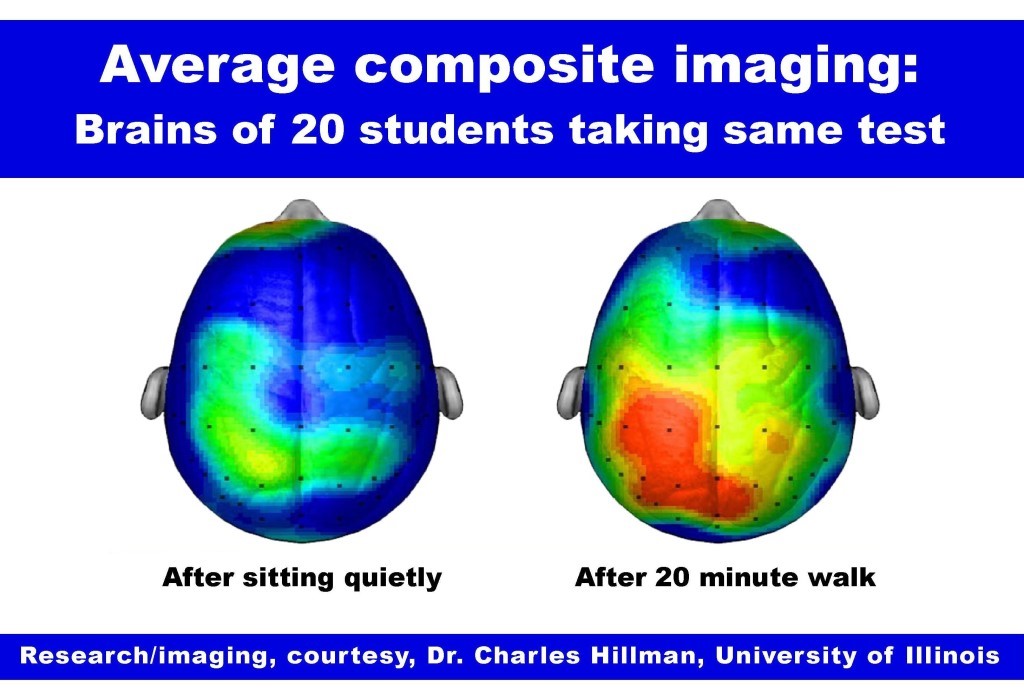 Substantial evidence shows physical activity can help improve academic achievement (including grades and standardized test scores) as well as have an impact on cognitive skills and attitudes, including enhanced concentration and attention and improved classroom behavior.
School Walking Tracks
Sumner County Coordinated School Health has a goal of installing a walking track in every elementary school by the end of the school year 2019. With additional funding from the Tennessee Department of Health's Project Diabetes grant, we are on track to achieve that goal!
PE Teacher Resources

PACER Resources
The Progressive Aerobic Cardiovascular Endurance Run (PACER) is a state-mandated aerobic capacity test for grades 4, 6, 8, and high school Wellness. It replaced the mile run in the 2013-14 school year.
- PACER 15M Music
- PACER 20M Music
- PACER Lesson Example
- PACER Cheat Sheet
- PACER Training Video from California Department of Education
Professional Development
- Last PE PLC of 2017-2018, Tuesday, February 20 at 8:30 at Station Camp Middle
Walk Across Sumner
Walk Across Sumner is a 4-week physical fitness campaign that encourages Sumner County students to get up and get moving for 30 minutes a day, 6 days a week. Any type of physical activity is encouraged! This year, the campaign was from Saturday, October 7th through Saturday, November 11th.
The goal of Walk Across Sumner is to create and encourage healthy lifestyles. The CDC recommends that children get 60 minutes a day of physical activity, 6 days a week. Walk Across Sumner encourages students to get an extra 30 minutes a day beyond what is now required by the new PA law (130 minutes for elementary and 90 minutes for middle and high per full school week).
In 2017, over 3,600 students from 21 schools met the requirement of at least 20 days of physical activity (30 minutes per day) in October. That's over 2,182,200 minutes of physical activity (not counting PE or recess)! Over $21,500 went to PE programs in Sumner County to purchase physical education/physical activity related supplies, materials, and equipment that lead to increased access to physical activity.
Funds were provided by a Coordinated School Health - Project Diabetes Grant, Sumner County Government - 3 Star Grant, and the Sumner County Health Committee. For more information, go to: https://www.healthysumner.com/upcoming-events/walk-across-sumner
Physical Activity Law, TN - HB2148
a. Each Local Education Agency (LEA) shall integrate the following periods of physical activity into the instructional day for all students:
i. For elementary school students, a minimum of one hundred thirty (130) minutes of physical activity per full school week; and
ii. For middle school students, a minimum of ninety (90) minutes of physical activity per full school week.
b. To satisfy the requirements of section (a), an LEA shall offer elementary students at least one (1) fifteen (15) minute period of physical activity per day.
Go here for full details of the Physical Activity Law.
Fuel Up To Play 60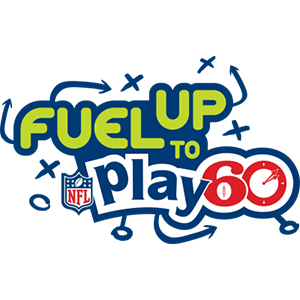 Fuel Up to Play 60 (FUTP60) is an in-school nutrition and physical activity program launched by National Dairy Council and NFL, in collaboration with the USDA, to help encourage today's youth to lead healthier lives. PE teachers, go here to sign up!
In 2016-2017, Sumner County Coordinated School Health received a $10,000 Hometown Grant from FUTP60 and the Tennessee Titans, that went towards nutrition and physical activity equipment and resources in middle schools.
In 2017-2018, all elementary and middle schools in Sumner County received free flag-football kits from FUTP60.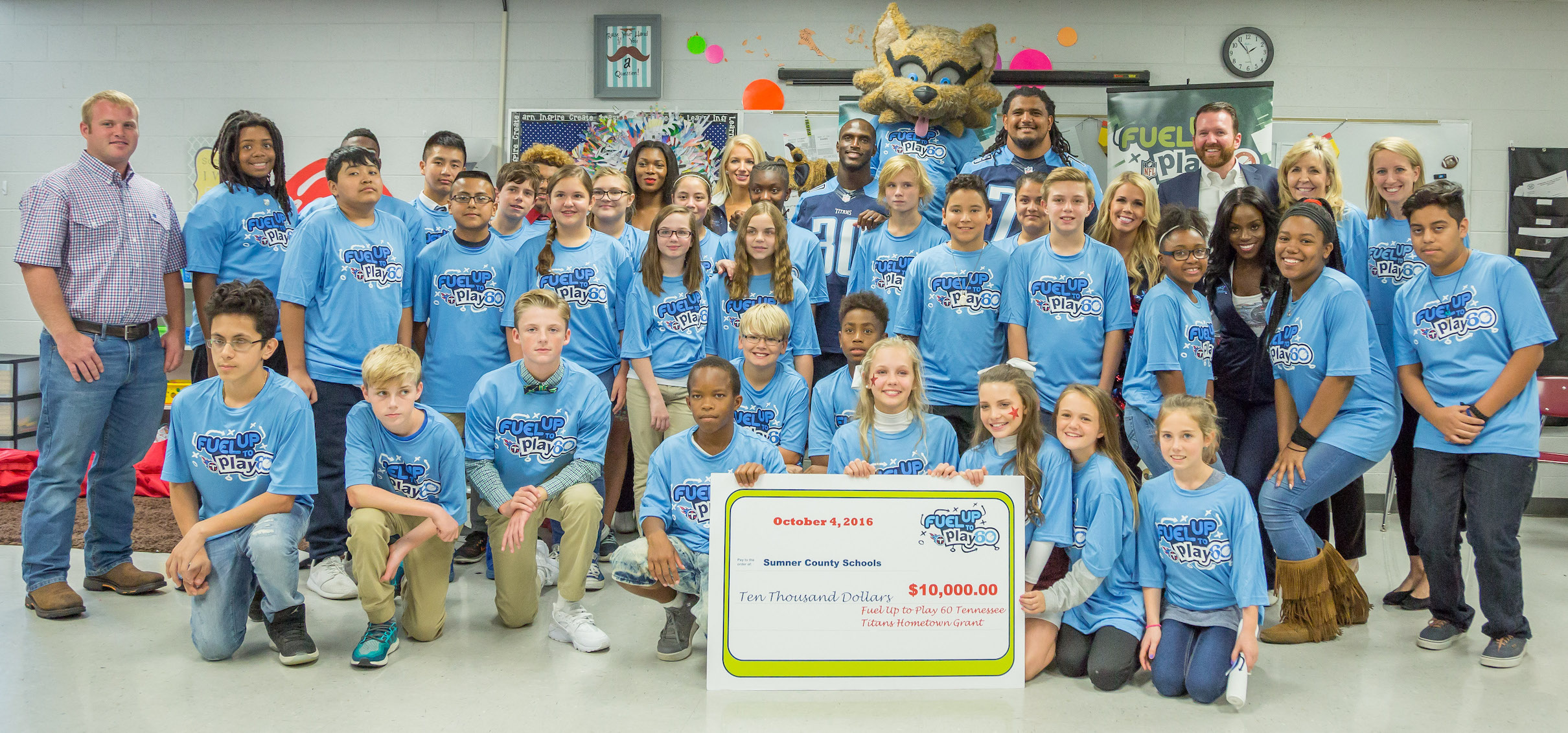 Preds Fitness Challenge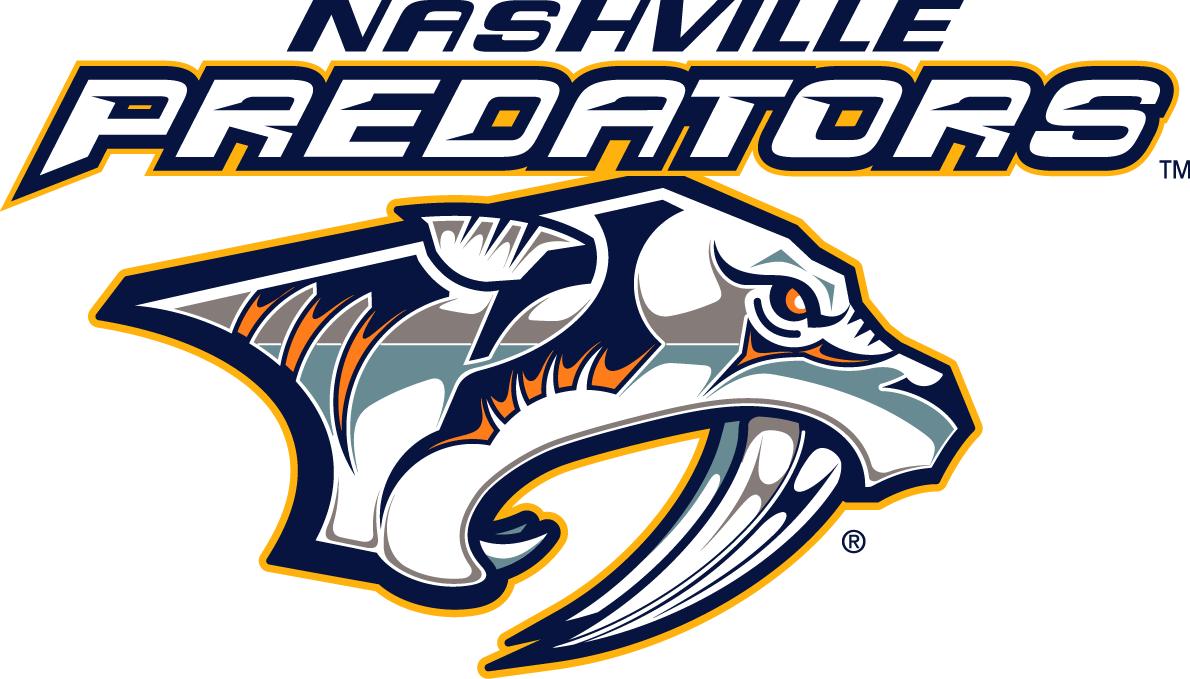 The Nashville Predators are teaming up with elementary schools to bring The Preds Fitness Challenge into 1st – 5th grade physical education classes. The goal of this initiative is to create a FREE turnkey program for physical education teachers to encourage elementary schools to be active, make healthy choices in life and provide a basic introduction to the game of street hockey.
During physical education class, first through fifth grade students simply complete the five (5) basic fitness/health challenges to accomplish the Preds Fitness Challenge and earn the provided student incentives.
Schools that sign up will receive free street hockey kits which include: training guide, welcome video, wall chart to track class progress, street hockey sticks with storage bag, street hockey balls, pop-up nets, bracelet and Preds charms for each challenge completed. PE teachers, go here to sign up!
GoNoodle
GoNoodle is a web-based physical activity resource that provides a series of mobile games and videos that promote interactive physical activity, including dancing, deep breathing, stretching, yoga, and other activities.
In 2016-2017, Sumner County Schools logged 4,024,357 minutes of physical activity with GoNoodle! For more information, go to https://www.gonoodle.com/.