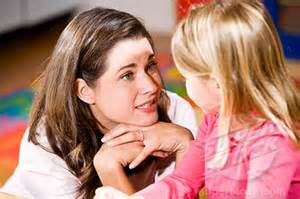 EARLY CHILDHOOD
The Sumner County early childhood classroom is designed to give students a variety of learning experiences through interactions with other students or teachers and includes many discoveries and explorations students can make on their own and with others. All classrooms follow the Tennessee Early Learning Developmental Standards. Children spend their day in a variety of settings, such as centers, outdoor play, and learning together in small groups. Because young children learn through play, classrooms are designed with the young child in mind. Teachers observe and teach based on the different stages of physical, social, and academic mastery each child has shown. The early childhood classroom builds to kindergarten readiness.
Pre-Kindergarten
Volunteer Pre-Kindergarten (VPK) is tuition free, serving students who have turned four by August 15th. Enrollment priority is first given to students who are identified as economically disadvantaged, based on income levels set each year by the Department of Health and Human Services, or who have lost a parent as a direct result of war. Second priority is given to students with disabilities, students identified as English language learners, in state custody, or those identified as educationally at-risk. If space remains, students who are considered unserved may be enrolled. Sumner County accepts applications from all student families. FAQs about VPK
Student applications are always accepted for the current year, although students may be placed on a waiting list. Applications for the upcoming year will be available each spring. Final PreK locations for the upcoming school year will be announced in late spring and listed below. If a parent would like to request a different PreK location, the parent may contact Susan Breitling to make the request.
For more information, please contact Susan Breitling, Elementary Coordinator, PK-5
Typical Peers
The application process opens in January and closes the first week of March. Thirteen of Sumner County's developmental preschool classes are blended classrooms where four typically developing peers are placed to serve as language and social models. The blended preschool classroom is a structured teaching environment where children with special needs and typically developing peers learn together in a classroom that is staffed by one special education teacher and a minimum of two full-time paraprofessionals.
All positions are filled in May. The typical peer application will be available during the application window of January to early March. If you suspect that your preschool age child may have a disability or need an evaluation, please learn more about the process here.
For more information, please visit https://sumnerschools.org/index.php/typical-peer-program and contact Laurie Phillips, Special Education PreK Coordinator
Additional Options
Mid-Cumberland Head Start may be reached at 615-451-9804 or 615-451-0323.
Additional Sumner County child care providers can be found here.