Contact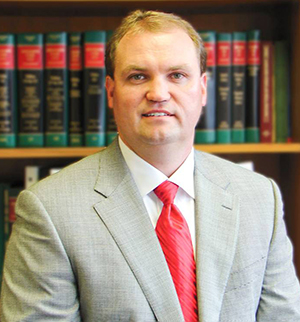 Miscellaneous Information
Del R. Phillips, III, PhD
Raised on a farm outside Corinth, Mississippi, Dr. Del Phillips learned early inlife the value of education and the importance of hard work. His father, a farmer and educator for 36 years in the Alcorn County and Corinth School Systems, set that example for him. "I was brought up to believe that you should work hard, prepare yourself for opportunities and challenges and do your part as a member of the team," Dr. Phillips said. "My mom and dad were living examples of faith and family. From their example, my sisters and I learned the values of loyalty, respect, and teamwork at an early age. We were always taught to treat people well regardless of how they might treat us. Those lessons have served me well in life. "While attending public school in Alcorn County as a child, Dr. Phillips realized he wanted to make education an important part of his future—not only to pursue his own academic success but to help others do so as well. "I knew I wanted to be a teacher but the question of what to teach remained unanswered," he explained. "I was like a lot of teenagers and really wasn't sure. I started out pursuing a business degree in marketing. In the end, I chose a degree in Teacher Technology with a minor in Marketing as well as academic certifications in Social Studies/History. That decision has served me well because my diversity of certifications has proven beneficial in working with teachers and students."Dr. Phillips earned his Bachelor of Science degree in Education from Mississippi State University in 1995. His major was Technology Teacher Education with a minor in Marketing Technology. In 1997,he obtained his Master of Education degree with a focus on Educational Leadership, K-12 Administration. Dr. Phillips spent the summer of 1998 as a Thomas R. Ward Fellow at Harvard University and earned his Doctorate in Philosophy from the University of Mississippi in May 2000. Dr. Phillips' career as an educator began at South Panola High School in Batesville where he taught Cooperative Education. He soon advanced to Assistant Principal Intern,
Assistant to the Superintendent and ultimately Principal/Athletic Director of the 1,275-student high school. In June 2005, Dr. Phillips was hired as the Associate/Zone Superintendent in a school district which serves 24,000 students in Springfield, Mo. He managed and directed a zone of 20 schools comprised of nearly 13,000 students. Dr. Phillips accepted the position of Superintendent of Columbus City Schools in June 2007. This relocation was a homecoming of sorts for Dr. Phillips. Although his father passed away in 1994 as the result of a farming accident, Dr. Phillips' mother still lives on the family farm outside Corinth, Mississippi. As Columbus Municipal School District Superintendent, Dr. Phillips has spearheaded a renewal of excitement about Columbus schools within the community. Under his leadership the district has moved in a positive direction with increased enrollment and student achievement. During his tenure he has worked with the community to pass a $22 million dollar bond issue to build Columbus Middle School, a state of the art school campus as well as develop innovative programming throughout the district. Dr. Phillips was instrumental in the implementation of magnet schools, International Baccalaureate, and a year round / flex schedule. When it comes to his philosophy about education Dr. Phillips offers this: "There are two types of people in education: teachers and people who support teachers. My job is to positively impact teachers' jobs because the rubber meets the road in achievement each day in the classroom between the teacher and the student. Our work as administrators must be focused on making that process successful."And with Dr. Phillips, it's all about the children. "We have to find out how children in Sumner County learn, how they accept information and how they give that information back to us so we can assess their progress. That's where leadership comes into play;listening to principals, teachers and students. Often students are left out of that process. We need to ask them, 'What's working for you? What made last week's lesson good? What helped? What didn't?' We must give validity to what students do and say about our schools. They are our primary customers."On April 25, 2011, Dr. Phillips accepted the position as the Sumner County Director of Schools.
Position:

Director of Schools
695 East Main Street

Gallatin

Tennessee

37066

USA


(615) 451-5205
Contact Form
Links