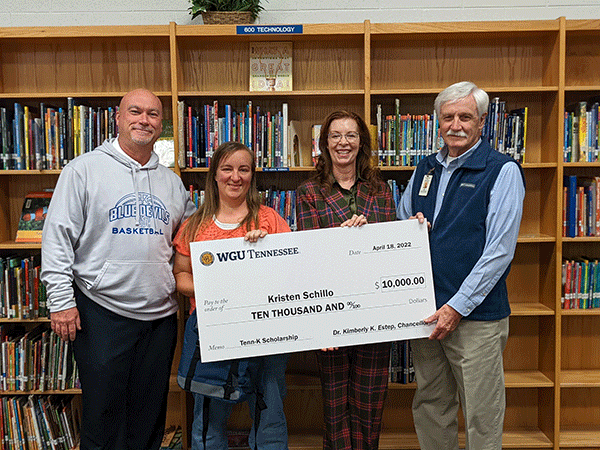 White House Middle School Teacher Wins $10,000 Scholarship
White House Middle School Teacher, Kristen Schillo, received a pleasant surprise this morning from Western Governors University. WGU Chancellor, Dr. Kimberly Estep, alongside WHMS Principal, Mark Mills and School Board Member, Ted Wise, presented Schillo with a $10,000 check.
Schillo has been a teacher for 15 years and teaches seventh grade science. She is working to obtain her master's degree in Curriculum and Instruction.
Schillo beat around 600 students to win the Tenn-K Scholarship and was selected due to her impeccable academic record.
Since launching in 2013, WGU Tennessee has awarded more than $3 million in scholarships to Tennesseans.