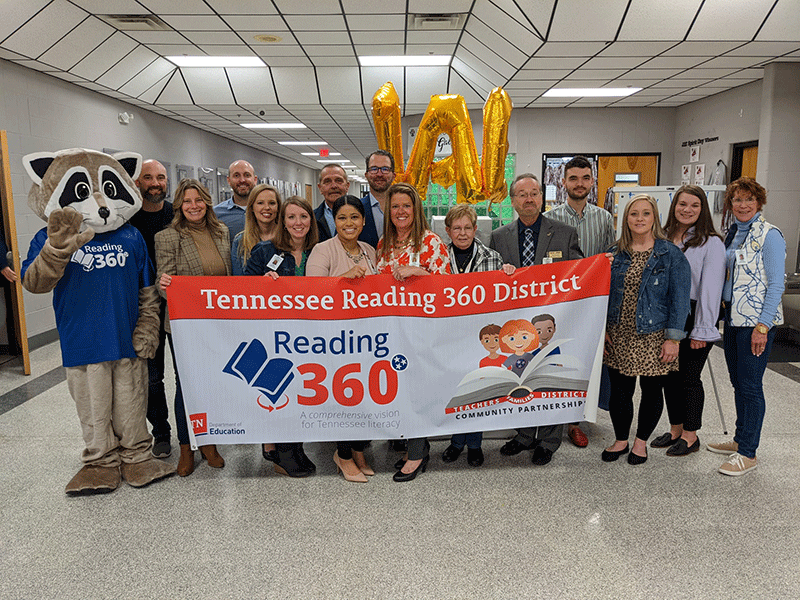 SCS Recognized by TDOE as a Reading 360 Model District
Sumner County Schools was recognized by the Tennessee Department of Education as a Reading 360 Model District for exceptional literacy skills!
Tennessee Department of Education Chief Academic Officer, Dr. Lisa Coons, presented a banner to Director of Schools Dr. Del Phillips, teachers, students, and community supporters. Dr. Coons said that this was the most community support she has seen at any school district. Thank you to our elected officials that are invested in keeping Sumner County Schools great! We enjoyed celebrating with you this morning at George Whitten Elementary and Jack Anderson Elementary. School Board Members: Tammy Hayes; Alice Bachman; Sarah Andrews; Tim Brewer. Sumner County Commissioners Paul R. Goode; Leslie Schell; Deanne DeWitt; and Luke Tinsley.
More pics: Click Here