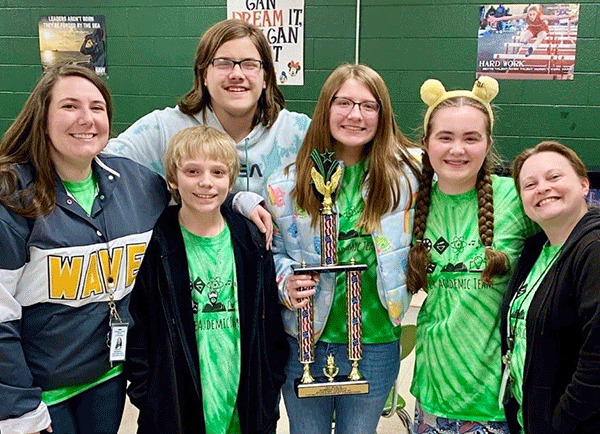 Shafer Middle Wins Sumner County Academic Tournament
Sumner County middle school academic teams played in a 15-game regular season that concluded with a seven round county tournament held Saturday, February 12th at Gallatin High School.
16 total teams from Shafer, Merrol Hyde, T. W. Hunter, Rucker-Stewart, Portland West, Knox Doss, and Hawkins middle schools competed in the league.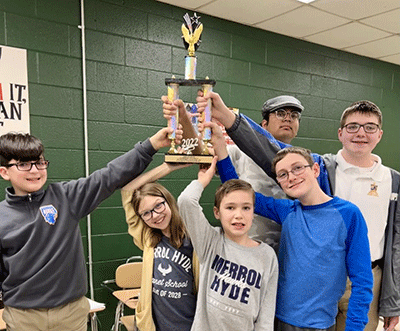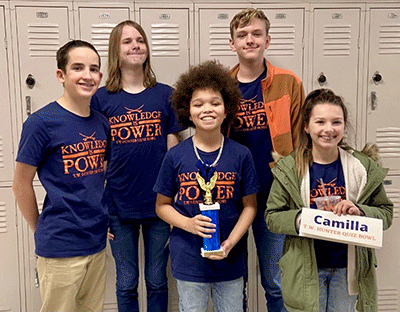 The county tournament was won by the A team from Shafer Middle. They defeated Merrol Hyde's A team in the finals by a score of 325-275. In the consolation match for 3rd and 4th places, T. W. Hunter's B team defeated Rucker's A team. With the win, Shafer A qualifies for the national tournament to be held in Chicago, Illinois later this school year. Merrol Hyde's A team and T. W. Hunter's B team also qualified for nationals.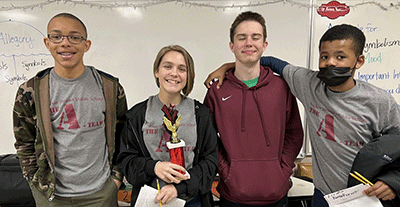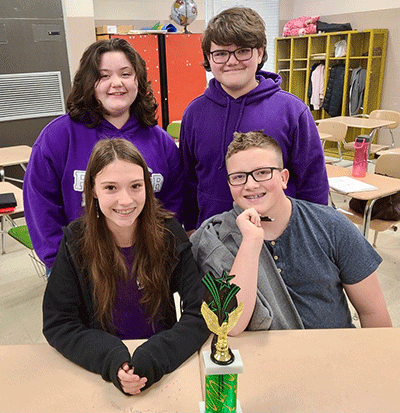 The 2022 All-County Academic Team selections were made based on results from the regular season matches. Members include:

SHAFER
Andrew Wright
Elijah Schulz
Mya Mimbs
MERROL HYDE
Carson Tidwell
Alaina Calabrese

KNOX DOSS
Dolyn Holybee
Elle Walker

TW HUNTER
Nathan Hawkins
Brody Strong
Caleb Hawkins
Hudson Nitsch
PORTLAND WEST
John Watts
Camden Bean
David Hill
HAWKINS
Dylan Evans
Arin Otaukesh

RUCKER STEWART
Pierre Perrault
Sol Vandiver
Ava Craighead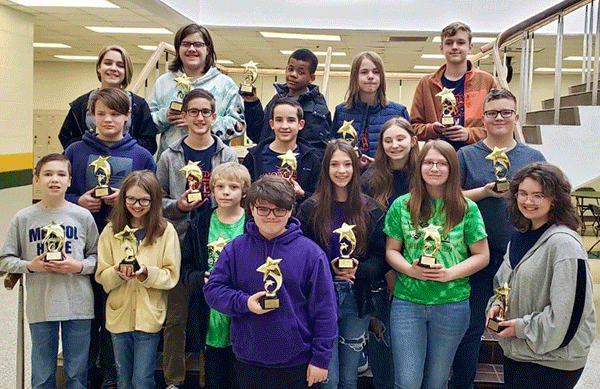 The Most Improved Player Team for the regular season included:
MERROL HYDE
Anderson Crews

TW HUNTER
Benjamin Whitfield

PORTLAND WEST
Annabelle Henry

RUCKER STEWART
Ocean Thompson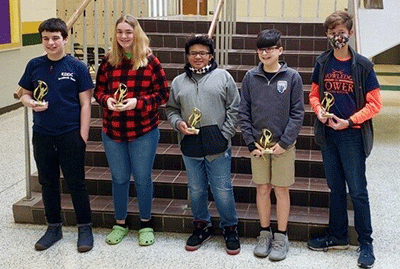 Results from the regular season's matches: Shafer A and Merrol Hyde A both finished 14-1; T.W. Hunter B and Portland West A both went 12-3; Rucker A 11-1; T.W. Hunter A 10-5. The other teams finishing order for the regular season: Hawkins A; Knox Doss A; Knox Doss B; Rucker D; Shafer B; Merrol Hyde B; Rucker B; Rucker C; Portland West B; and Shafer C.