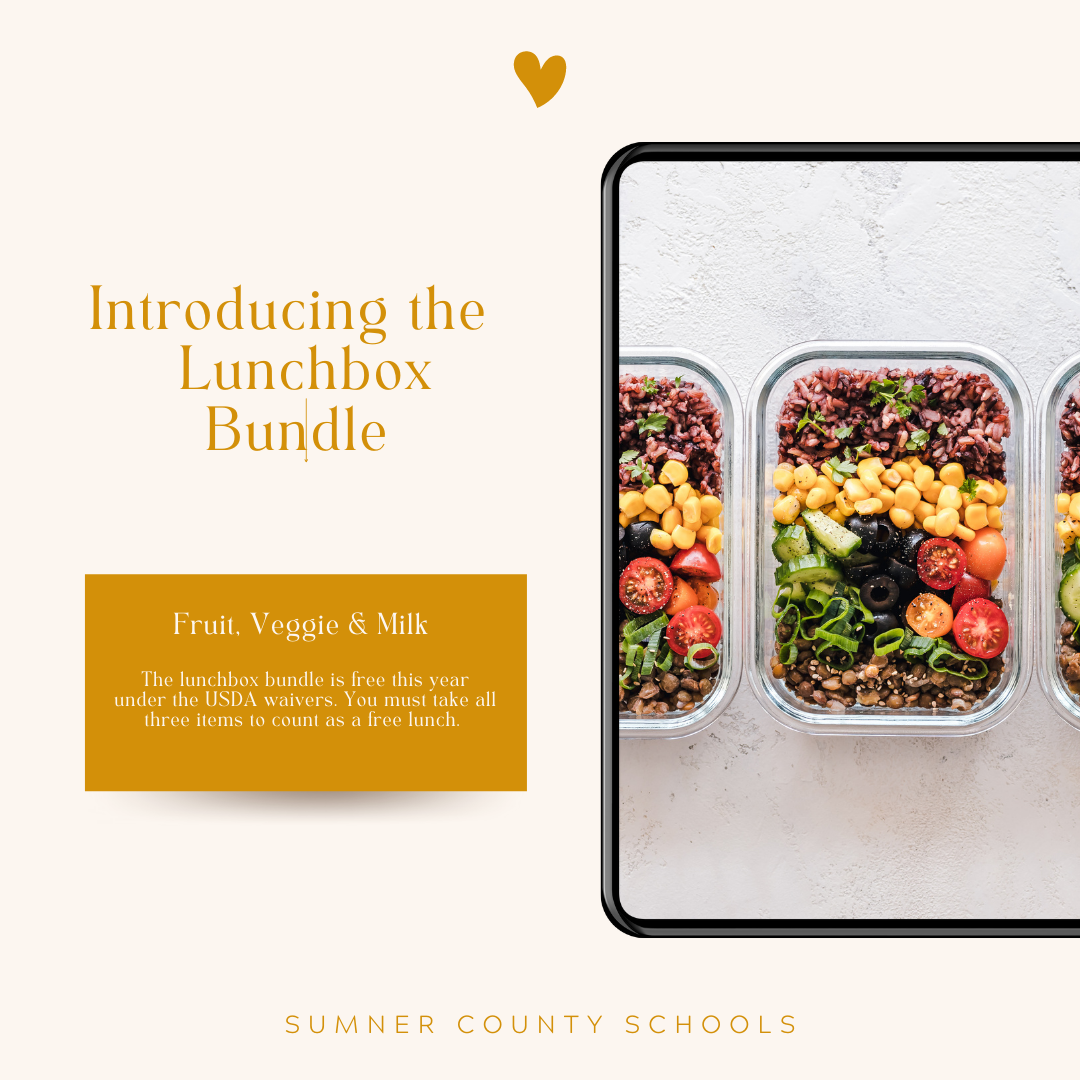 Introducing the Lunchbox Bundle!
In addition to breakfast and lunch being free, the lunchbox bundle is also FREE!
The lunchbox bundle includes one fruit, one veggie and one milk. Basically, if your child wants to pack a lunch, but would like some added fruits and vegetables, then this a healthy addition for them.
Breakfast, lunch, and the lunchbox bundle are free this year under the USDA waivers, and you must take all three items in the lunchbox bundle to count as a free lunch. Just ask for the Lunchbox Bundle when you go through the cafeteria line!