Sumner County Schools Breaks Ground on Liberty Creek Campus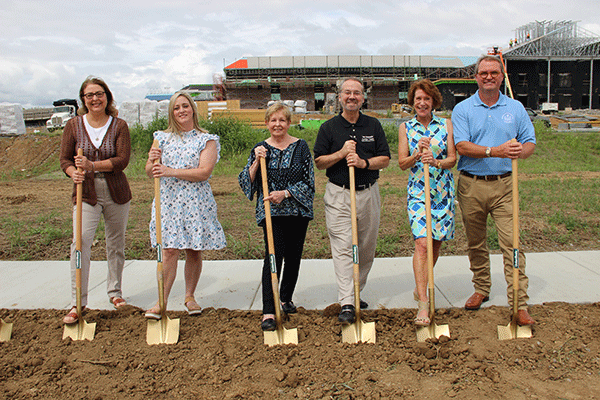 (Pictured L-R: Betsy Hawkins - District 6, Sarah Andrews - District 4, Alice Bachman - District 3,
Tim Brewer - District 2, Tammy Hayes - District 1, Dr. Del Phillips III - Director of Schools)
Sumner County Schools is thrilled to announce the groundbreaking for Liberty Creek Schools. The new 88-acre campus is located off Hunters Lane and Upper Station Camp Creek Road in Hendersonville and will be the home of Liberty Creek Elementary, Middle and High School.
Elected officials including Tennessee State Representative William Lamberth, Sumner County Commissioners, Sumner County School Board Officials, and city leaders gathered today to commemorate the achievement.
"This is another major milestone for Sumner County as we prepare for the next steps on this groundbreaking journey," Director of Sumner County Schools, Dr. Del Phillips said. "A new school campus is a unique opportunity to work with parents, students and staff to create a one-of-a-kind school identity and sense of community."
The new Liberty Creek school campus is set to open in August 2022. Future students will don red, white and blue as their school colors and cheer for the Liberty Creek Wolves. Liberty Creek High School will include a wing for middle school students and a separate middle school will be built at a later date.
This past June, Sumner County Director of Schools Dr. Del Phillips announced the three principals tapped to open Liberty Creek.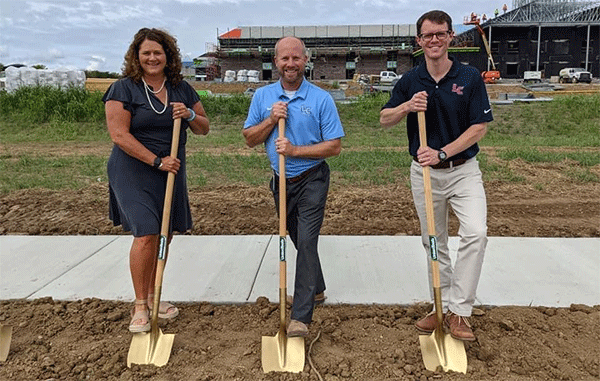 (Pictured L-R: Dr. Mary Day Reynolds, Jason Bennett, Dr. Phillip Holt)
Liberty Creek Elementary – Principal Dr. Mary Day Reynolds will lead Liberty Creek Elementary School. Reynolds has been the first and only principal at Dr. William Burrus Elementary School at Drakes Creek since the school opened in January 2016.
Liberty Creek Middle – Principal Jason Bennett has been named Liberty Creek Middle School's first principal. Bennett has served the past seven years as the assistant principal of Merrol Hyde Magnet School.
Liberty Creek High – Sumner County native, Dr. Phillip Holt, will lead Liberty Creek High School. Holt has spent the last two years serving as the Supervisor of Leadership and Learning for Sumner County Schools. Before that, he was the principal of Station Camp Elementary.