SCHS Makes Final Round of Vans Custom Culture Competition

We have some students in the running for $50,000 and they need your vote to win! Station Camp High School Advanced Art students have been selected as one of the top 50 schools competing in this year's Vans Custom Culture Contest. To support these students please go to CustomCulture and click Vote Now, enter your email, and vote for Station Camp High School. You can vote every day until May 7th! Winners are decided by popular vote from the community. Grand Prize is 50,000.00 and 4 runner-up prizes of 15,000.00 will be awarded.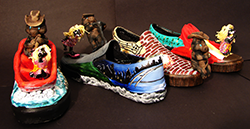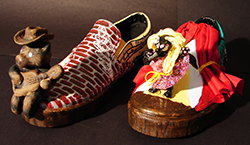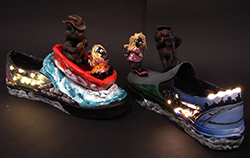 Vans High School Custom Culture was created to inspire and empower high school students to embrace their creativity through art and design. Custom Culture High School is a national high school customization competition using blank Vans shoes to be customized around the specific themes, Hometown Pride and Head in the Clouds. Station Camp Advanced Art students involved in the design and creation of the shoes are, Karah Brown, Katie Minchew, Sydney Baird, Daniela Gonzalez, Abby Farthing, and McKayla Thelan. Station Camp Advanced Art program is led by Blake Long.