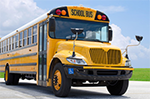 Sumner County Schools Bus Drivers of the Year

Sumner County Schools Transportation Department made a special announcement Thursday, April 15th for four bus drivers. Due to their exemplary work, the following drivers have earned the title of Bus Driver of the Year!

Congratulations to the following drivers:
Krisha
Bullock-Hargrove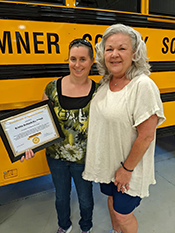 with Area Coordinator
Phyllis Nash
White House /
Beech
Debbie
Anderson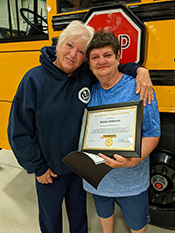 with Area Coordinator
Dobbie Aanderud
Hendersonville /
Station Camp
Nikki
Bell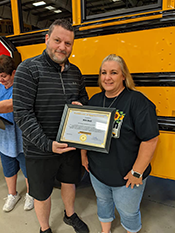 with Area Coordinator
Donnie Gilliland
Gallatin /
Bethpage
Vicki
Brown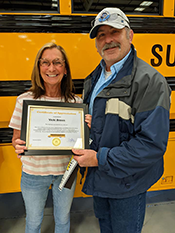 with Area Coordinator
Jerry Soares
Portland /
Westmoreland
These drivers were chosen because they go above and beyond their regular duties, attendance and willingness to work with other drivers and administrators. Route Operations Manager Tracey Richardson along with area coordinators presented each winner with a certificate of appreciation, Sumner County jacket, and a magnet to display on their bus recognizing them as Bus Driver of the Year. Congratulations to our wonderful drivers!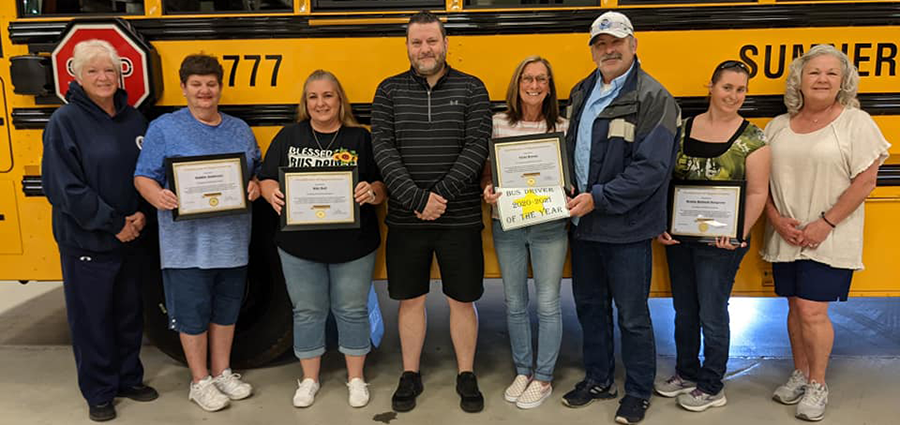 *We are always looking to recruit bus drivers. If you or someone you know would like to join our transportation team visit SumnerSchools.org or call (615) 452-1520. They are an excellent group to work with!