Gallatin High School Students Zoom with Country Music Stars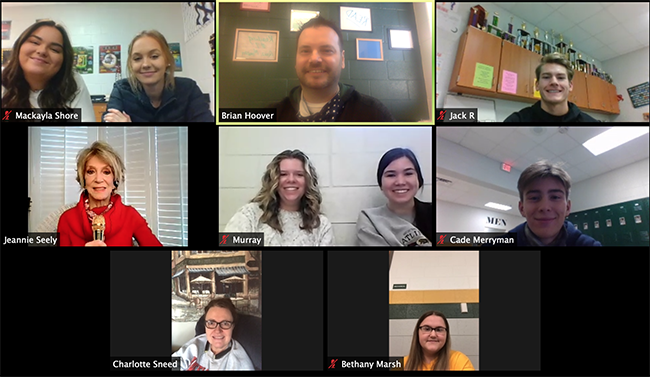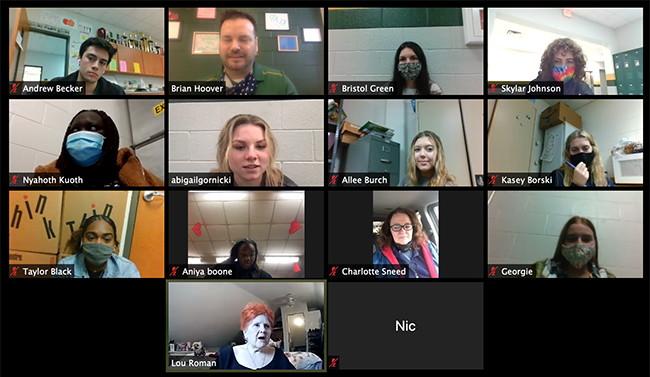 As part of their United States Government and Civics class requirement, students in Mr. Brian Hoover's class at Gallatin High School worked on a Project Based Learning Civics Assessment.

The project, titled "Country Sunshine", researched information on the processes needed by the various levels of government to get a person memorialized or honored with a building name, sign, or road marker.

The focus of the project was Country Music Legend Dottie West. West was an award-winning performer and Country Music Hall of Fame Member that tragically lost her life due to a car accident thirty years ago.

The project directed students to email, interview or poll local politicians, stakeholders, and state level politicians in an attempt to get support for a memorial or honor in Dottie's name.

As part of the project's effort to reach out to stakeholders, the class did a Zoom session with Country Music Stars Jeannie Seely and Lulu Roman.

Seely told stories of West to the class and when asked about what Dottie would think of the progress women have made in country music, she told the class that Dottie would have been proud of how "strong and independent the women of country music are today." Seely was instrumental in the nomination and induction of West into the Country Music Hall of Fame in 2008. A cross serves as temporary marker in the location of the accident, and Seely told the class that she placed that marker there with hopes that someday a more permanent marker would be established.

"Dottie was a rebel," Roman told the class. Making a reference to how Dottie would fight for what she believed in and how she was a pioneer and served as a role model for women in the industry.

"Our hopes are high," said Gallatin High School Teacher, Brian Hoover. "We have reached out to State officials in both the State Senate and House and are hopeful our efforts get noted."

The class has been in contact with the Tennessee Department of Tourism and Tennessee Music Pathways. The Tennessee Music Pathways is a website dedicated to making connections of the hundreds of locations that influenced music of all kinds across the state.