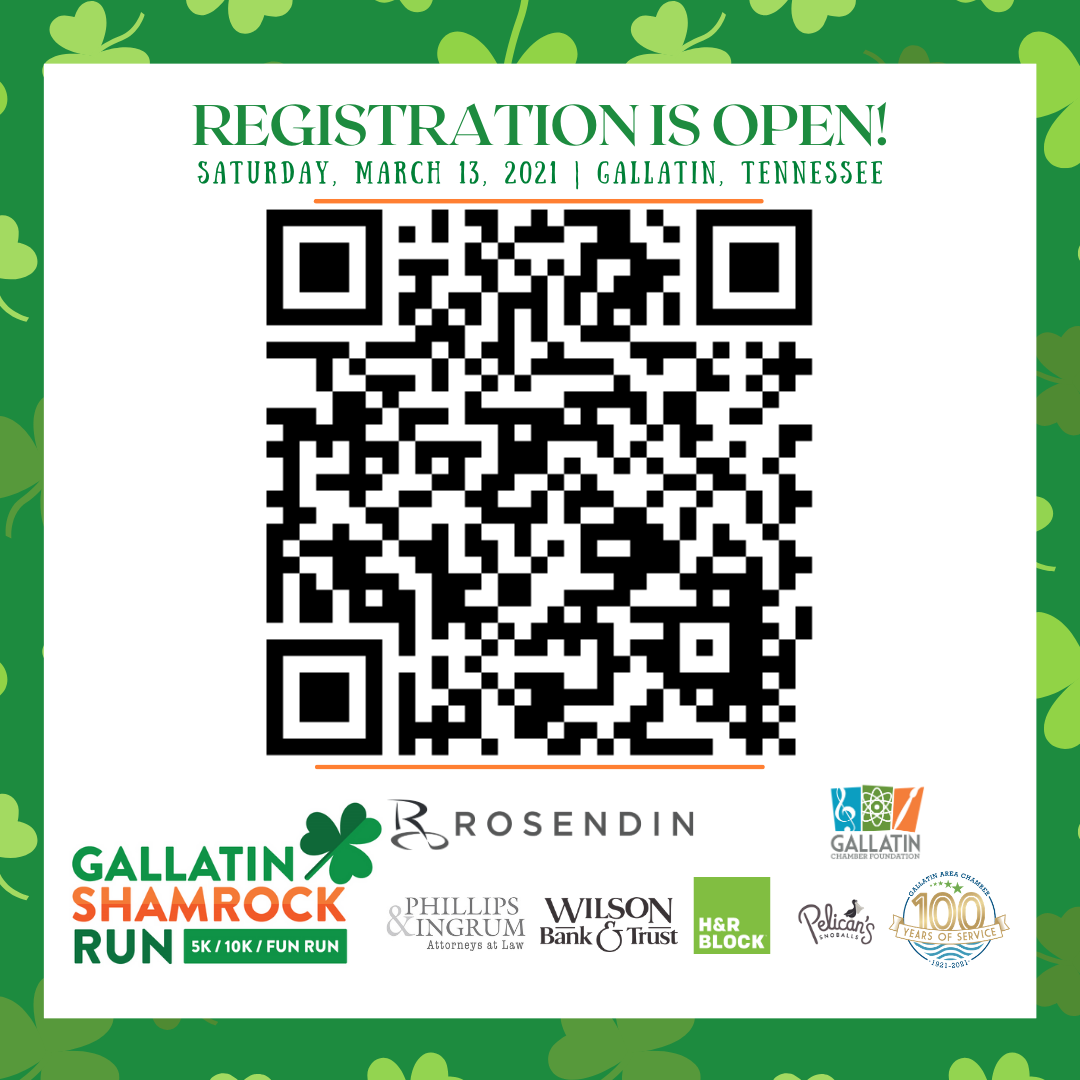 Gallatin Chamber Awards $15,000 to SCS

We have several teachers running in Gallatin's Shamrock Run on Saturday, March 13th. Proceeds from this event are used to fund educational grants for teachers K-12 in the City of Gallatin.

This past school year, the Gallatin Chamber of Commerce gifted Sumner County teachers with $15,000!

In 2020, the Gallatin Chamber Foundation expanded its awards to include scholarships for graduating seniors, to honor the late Jim Hawkins, a Sumner County School Board Member and a champion for the Gallatin area. The James B. Hawkins Good Neighbor Scholarship is available to seniors at Gallatin High School and Station Camp High School who exemplify the traits of a good citizen.

If you'd like to participate in the race and support the Gallatin community please visit the Chamber's website. https://www.gallatintn.org/programs.../calendar-of-events

Congratulations to the 2020-2021 educational grant recipients!

* Brittany Tyree (Howard Elementary)
* Heather Hays (Guild Elementary)
* Cynthia McGuire (Vena Stuart Elementary)
* Tyler Raines (Station Camp Middle)
* Amy McAllister (Station Camp Elementary)
* Jacqueline Creasy (Union Elementary)
* Misty Donoho (Rucker Stewart Middle)
* Scott Pascarella (Gallatin High School)
* Dave Parker (Gallatin High School)
* Sandy Hale (Gallatin High School)
* Ashley Downs (Benny Bills Elementary)
* Kathy Vinson (Benny Bills Elementary)
* Stacy Benton (Benny Bills Elementary)
* Kate Kennedy (Shafer Middle School)

Pictured with our winners is Gallatin Chamber of Commerce CEO Kim Baker.