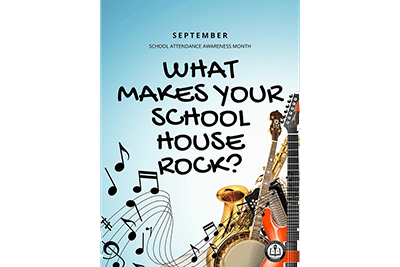 What Makes Your School House Rock?
We asked Sumner County teachers to step up to the plate to help create awareness about School Attendance Month and they hit it out of the ballpark.
We created a fun and engaging contest for our teachers and students by asking them to show us, "What Makes Your School House Rock?" The response has been overwhelming with the largest number of submissions to date. Here are just a few of the pictures we received.
Teachers if you would like to participate, you have until Friday to submit your pictures. Winners will be announced after fall break.