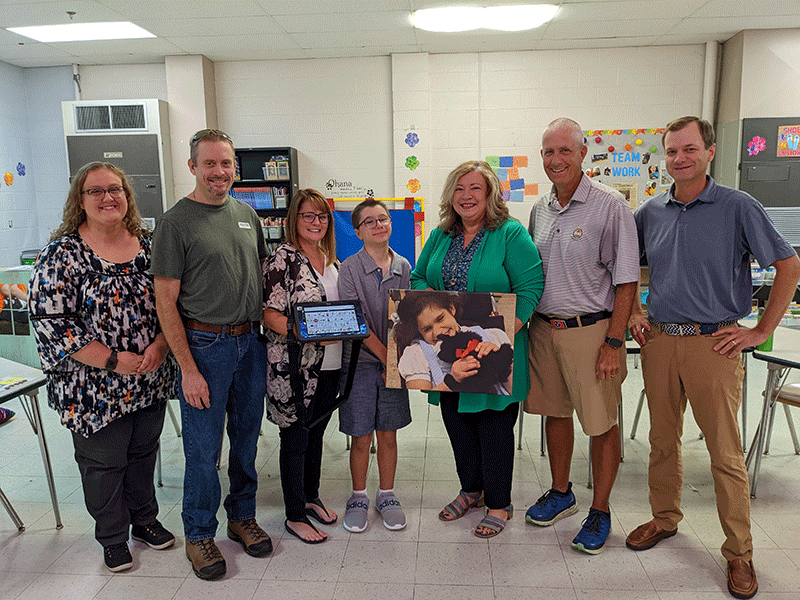 Shelby Foundation Gives Gallatin High School Student a Voice
Gallatin High School student, Zachary Tignor, doesn't speak but that won't stop him from communicating thanks to a donation from The Shelby Foundation. Zachary received a communication device called Nuvo from AdaptHealth. The device looks like an I-pad and has pictures that Zachary can tap that produces words on his behalf.
"Zachary can do a little bit of sign language, but not to the degree or complexity to what sign language is," Zachary's father, David Tignor said. "He is non-verbal, so he can't tell you if he is hurting. The tablet is a magic wand of communication for him. It allows him to have a voice."
Zachary will continue to work with his teachers and speech language pathologist to program the device to fit his needs.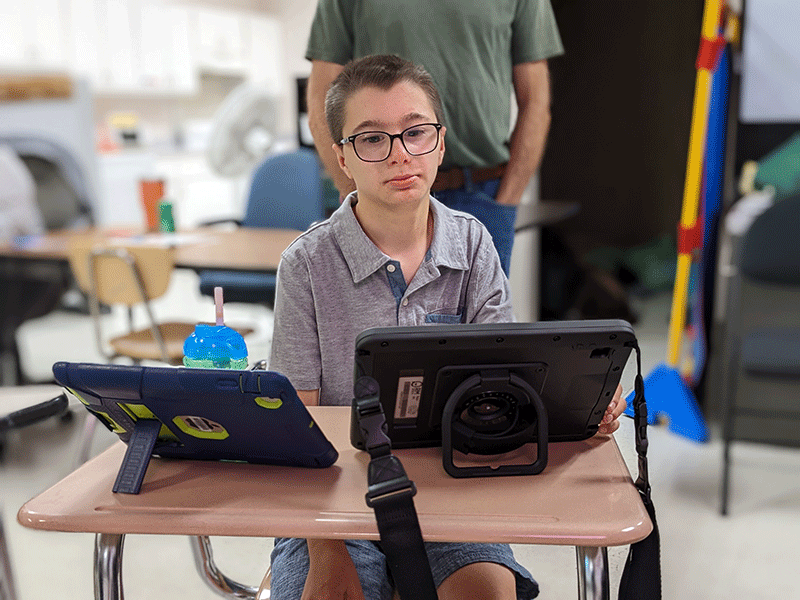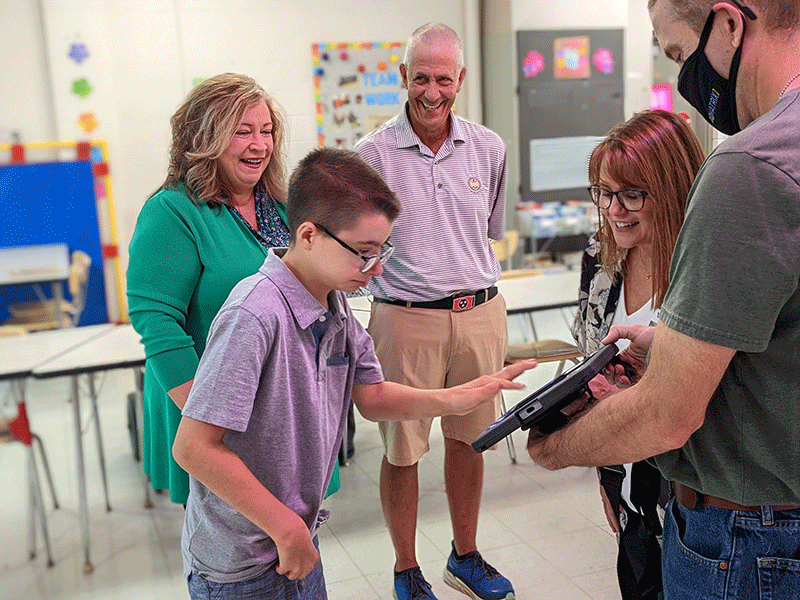 The Shelby Foundation is named after Shelby Hickman, a young girl with special needs, that passed away in January. Her parents, Joey and Susan Hickman are the founders of the charity that work to support children and young adults with disabilities. The Hickman's saw a story on WKRN News 2 by Nickelle Smith regarding another Sumner County student that received a device and that motivated them to help more children. The Shelby Foundation purchased a communication device for a Portland East Middle School student. Once the donation was published online, an anonymous donor was inspired to contribute to The Shelby Foundation, specifically requesting that a Sumner County Schools student would benefit. The Hickman's are hoping the trend continues, so that other children will benefit.
"Our organization is excited about giving students the ability to communicate," Shelby Foundation Founder, Susan Hickman said. "The Shelby Foundation would like to thank the donor that made the purchase of this device possible. We hope that another person will hear this story and make a donation to purchase one of these devices for another student."
The Tignor family says they are grateful and look forward to paying the gesture forward in the future. For more information about The Shelby Foundation, go to ShelbyFoundation.org.