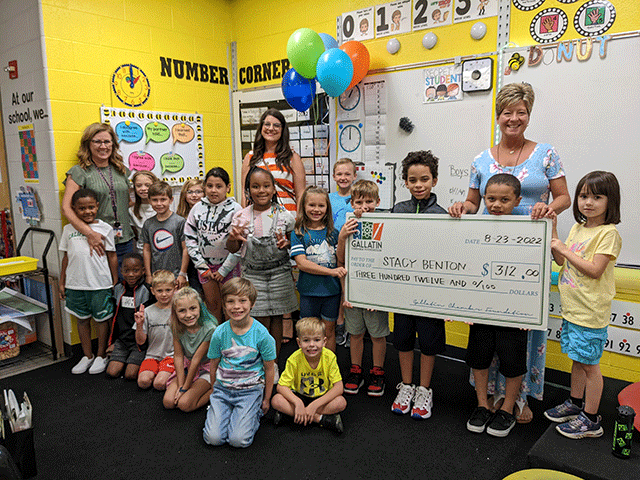 Gallatin Chamber Surprises Teachers
The Gallatin Chamber of Commerce surprised three teachers Tuesday afternoon. Congratulations to Guild Elementary Teacher, Kim Harkreader; Benny Bills Elementary Teacher, Stacy Benton; and Bethpage Elementary Librarian, Marissa Wells. The trio received more than $3,000 combined after applying for the Gallatin Chamber Foundation's education grants. Since 2014, the Gallatin Chamber Foundation has given out nearly $120,000 to Gallatin schools. The donated money is raised from chamber events including a Hocus Pocus movie night (October), Gallatin Shamrock Run (March), and outside contributions from the community.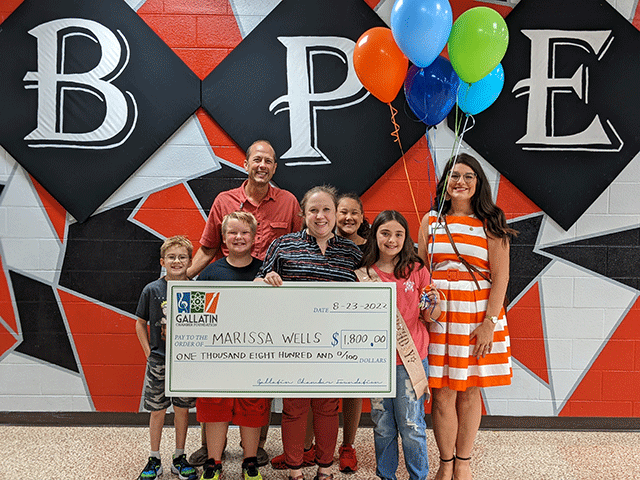 In 2020, the Gallatin Chamber Foundation expanded its awards to include scholarships for graduating seniors, to honor the late Jim Hawkins, a Sumner County Schools Board Member. The James B. Hawkins Good Neighbor Scholarship is available to seniors at Gallatin High School and Station Camp High School who exemplify the traits of a good citizen.