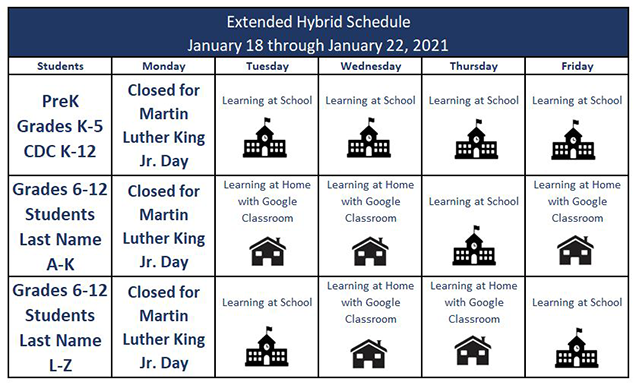 Sumner County Schools will remain on the Extended Hybrid Schedule through at least January 22. All K-5, CDC, and Pre-K students will attend school full-time, each day of the week. Middle and high school students will attend school on the Extended Hybrid schedule through at least January 22.
Per our district reentry plan, we will decide on Wednesday, January 20, for the next two-week cycle of school (January 25 through February 5).
The district's goal has always been to balance providing students with as much in-person instruction as possible while maintaining the health and safety of staff and students. We will continue to consider multiple factors when making our decisions. It is difficult for anyone to make long term projections during this pandemic, but our goal in each decision is to safely maintain continuity of instruction, consistency and routine for students, parents, and teachers.