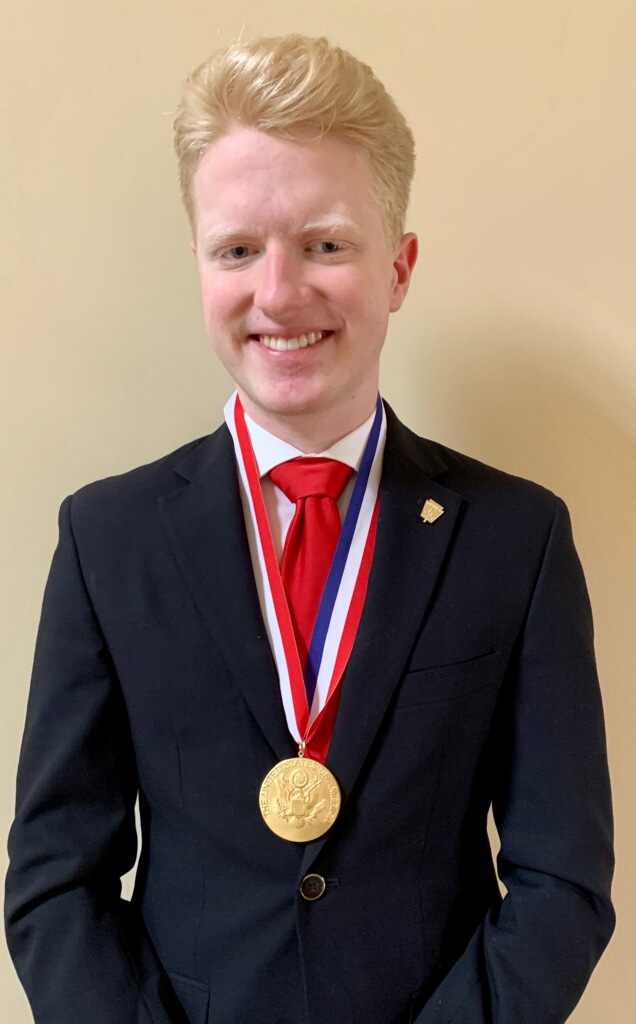 Hendersonville, TN.— June 10, 2020 — U.S. Secretary of Education Betsy DeVos announced the 56th class of U.S. Presidential Scholars, recognizing 161 high school seniors across the nation for their accomplishments in academics, the arts, and career and technical education fields.
Merrol Hyde Magnet Senior, Ben Perry, was one of the 3.6 million seniors that were expected to graduate from high school this year. More than 5,300 candidates qualified for the 2020 awards determined by outstanding performance on the College Board SAT or ACT exams or through nominations made by Chief State School Officers, other partner recognition organizations and the National YoungArts Foundation's nationwide YoungArts competition.
Perry will attend Duke University to pursue an education in biomedical engineering on a medical track to practice orthopedic surgery or start his own engineering firm. In addition to scoring a perfect 36 on the ACT, Perry is also a National Merit Finalist, captain of the cross- country team, president of FCA, president of Government club and he served as the General Assembly Vice President for the 2020 MUN conference.
Perry says, "I would like to thank Mrs. Perry, both my math teacher for high school and my mom because she has not only helped guide me through the most difficult mathematics courses, but also through the last 18 years of my life."
The White House Commission on Presidential Scholars selects scholars annually based on the academic success, artistic and technical excellence, essays, school evaluations, and transcripts, as well as evidence of community service, leadership, and demonstrated commitment to high ideals.
As directed by executive order of the President, the 2020 U.S. Presidential Scholars are comprised of one young man and one young woman from each state, the District of Columbia and Puerto Rico, and U.S. families living abroad. The Presidential Scholars Class of 2020 will be recognized for their outstanding achievement this summer as public health circumstances permit.