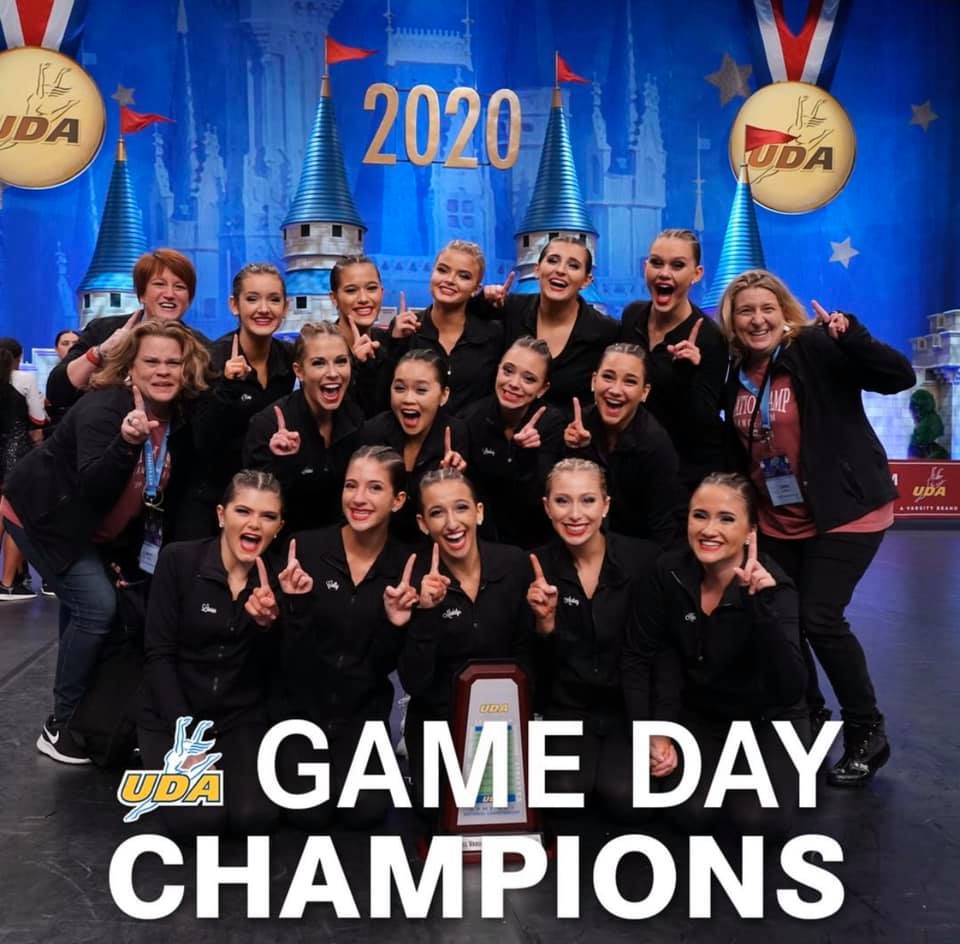 The 2020 UDA National Dance Team Championship was held at the ESPN Wide World of Sports Complex in Orlando, Florida, January 31 through February 2, 2020. Around 500 of the best high school dance teams from across the nation attend this event annually. On the National stage, the Belles' dedication, hard work, and talent were on full display. They moved up from 12th place in Small Varsity Hip Hop last year to a top-ten finish of 8th place in Small Varsity Hip Hop this year. They also placed 1st in Small Varsity Game Day, winning the first-ever National Championship for Station Camp High School. This industrious team of young athletes practices 11 months of the year and 5-6 days every week. On top of supporting Station Camp athletics at football games, basketball games, pep rallies, and other related events, these girls juggle advanced classes, part-time jobs, school clubs, studio dance, community service, and local charity affairs.
Additionally, the five SCHS Class of 2020 senior Belles will graduate as 3-times Mid-South Regionals Champs, 5-times TSSAA State Champs, 6-times Nationals Finalists, and 2020 Small Varsity Game Day National Champions! The Belles are coached by Kathy Miles, Cheri Leonard, and Lisa Bain, who devote countless hours of time and energy to train and support the Belles.
Congratulations to the Station Camp High School Bison Belles on this amazing achievement!