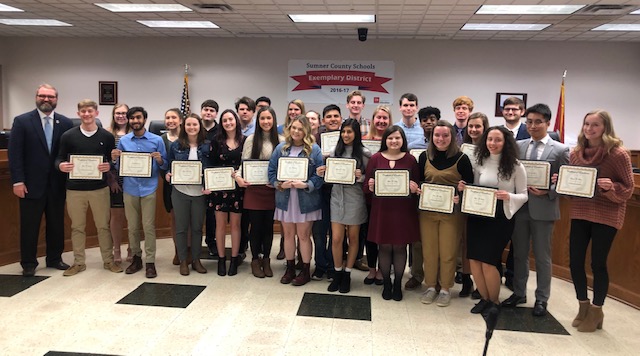 Sumner County Board of Education recognized our AP Scholars with a special presentation Tuesday night. Our AP Scholars are a special group of students that have worked diligently to earn such high academic accolades. Did you know that only 20 percent of the 2.1 million students worldwide who took AP Exams performed at a sufficiently high level to earn an AP Scholar Award?
Prior to the board meeting Tuesday night, Sumner County Schools celebrated 152 AP Scholars and 1 AP National Scholar. This is the largest cohort to date in Sumner County.
Congratulations to our students, teachers, staff, parents and administrators for their hard work!