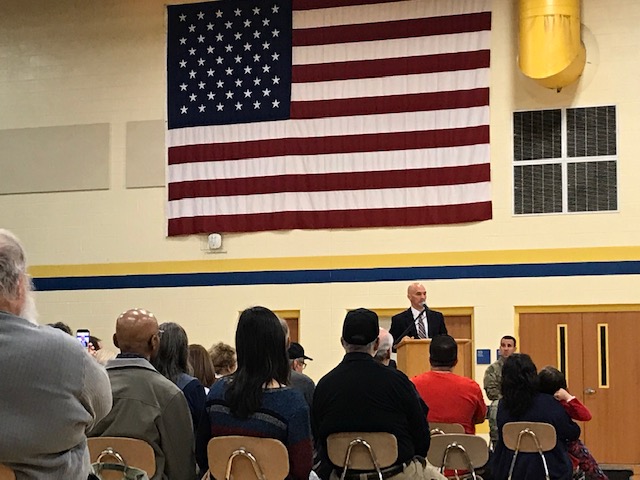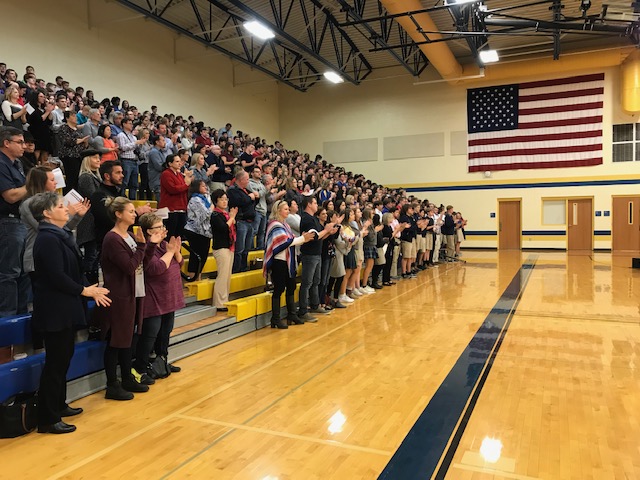 Veterans Day is a day to thank and honor military veterans who have served in the United States Armed Forces and that's exactly what Merrol Hyde Magnet students did this morning. MHMS welcomed and recognized military members from all branches and treated to them to a wonderful tribute. Students sang, "America the Beautiful," read poems and the band played multiple pieces including, "Armed Forces-The Pride of America," while current and former military members were recognized.
Key note speaker, Lieutenant Colonel Jaron Wharton, is an infantry officer in the U.S. Army and was a member of the National Security Council staff at the White House. After MHMS third grader, Gavin White, read a poem to the crowd, Lieutenant Colonel Wharton gave him his Airborne patch off of his uniform.
The culmination of today's tribute was part of a paideia project. Students will dive deeper into history this week.
Sumner County Schools loves all of our Veterans! We appreciate your sacrifice and your dedication to our country!