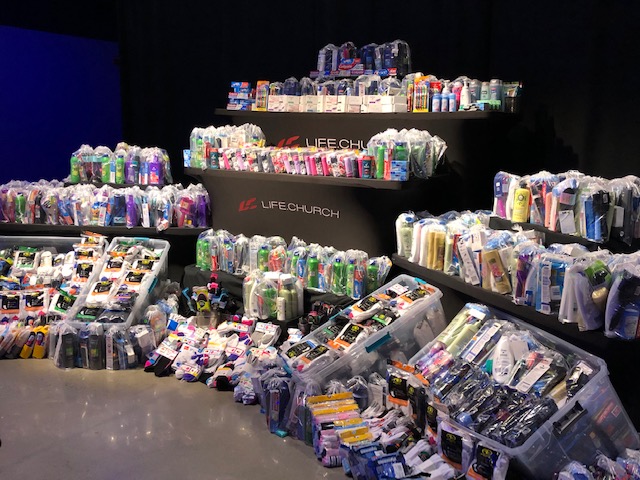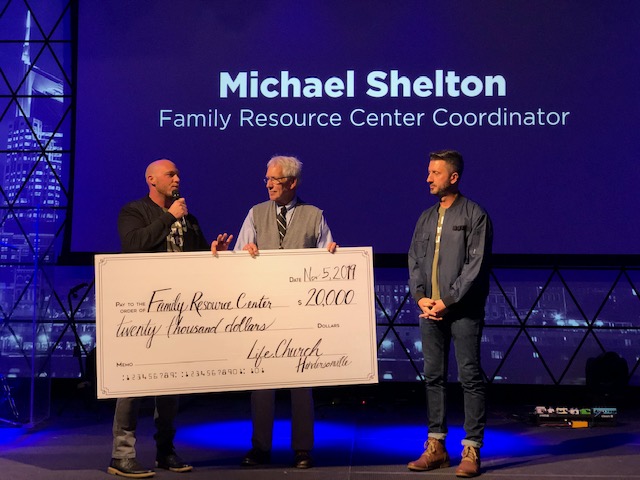 Sumner County Schools is pleased to announce a charitable contribution in the amount of $20,000 from Life.Church in Hendersonville that will be used to support the Family Resource Center. In addition to the generous $20,000 donation Life.Church is also contributing another $15,000 worth of socks, underwear, and "life kits." The Family Resource Center is a place where financially disadvantaged students and their families can receive food, clothing, necessitates and school supplies.
"This generous gift will enable the Family Resource Center to offer even more help to some of the neediest children in Sumner County Schools, including those who are homeless and in other difficult circumstances through no fault of their own," Mike Shelton, Director of the Family Resource Center said. "We want every one of our students to have the clothes, coats, backpacks, and school supplies that they need to have good attendance every day and to be successful in the classroom."
Referrals for assistance come in through school counselors and administrators and they work with the parent to assess the needs and email the Family Resource Center with detailed requests. On average, the Family Resource Center provides 100 family food bags per month, and feeds around 200 students with weekend food packs. Currently, we have more than 90 homeless children attending Sumner County Schools.
"As a church, we believe in coming together to love and serve the people in our community, and we're honored to be a part of meeting needs and helping Sumner County students find success in school," said Joel Wilkie, Life.Church Hendersonville Pastor.
Life.Church honored the work of Sumner County Schools employees that are on the front line by hosting a reception at Life.Church in Hendersonville.