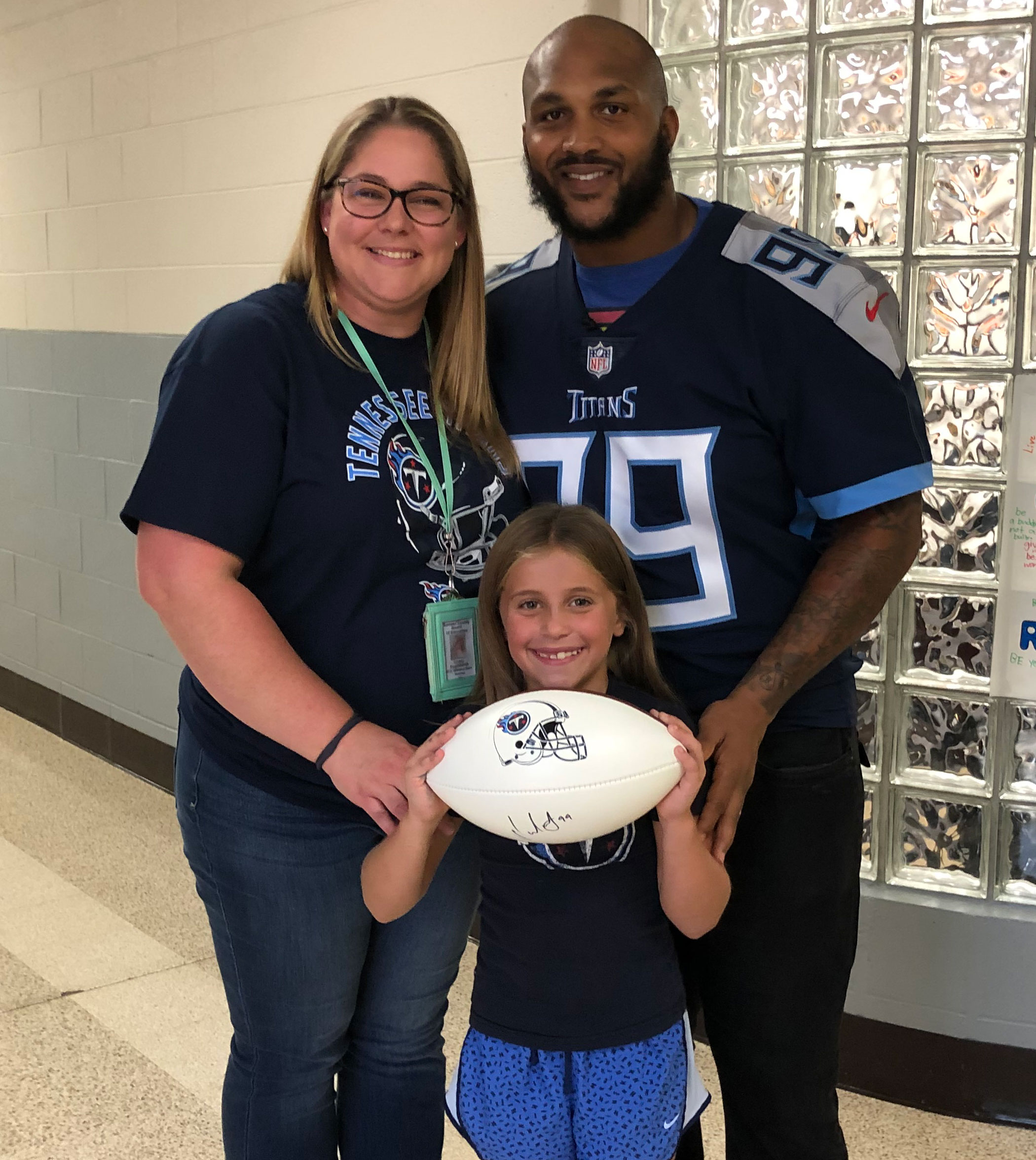 (Pictured L to R Teacher Carrie Engelhardt, Kynlie Powell, Jurrell Casey)
A third grade student at H.B. Williams Elementary got to bring a special guest with her to school! Kynlie Powell won WKRN's Bring a Titan to School contest. Kynlie is a new student at the school and wanted to get advice from a player on making friends and spreading kindness.
On Tuesday, October 1 Tennessee Titan, Jurrell Casey, received a warm welcome from students and took part in an art project with Kynlie and her classmates. They talked about how to treat others with respect, kindness, caring and sharing. Thank you to the Tennessee Titans, WKRN-TV and Jurrell Casey for this amazing experience!