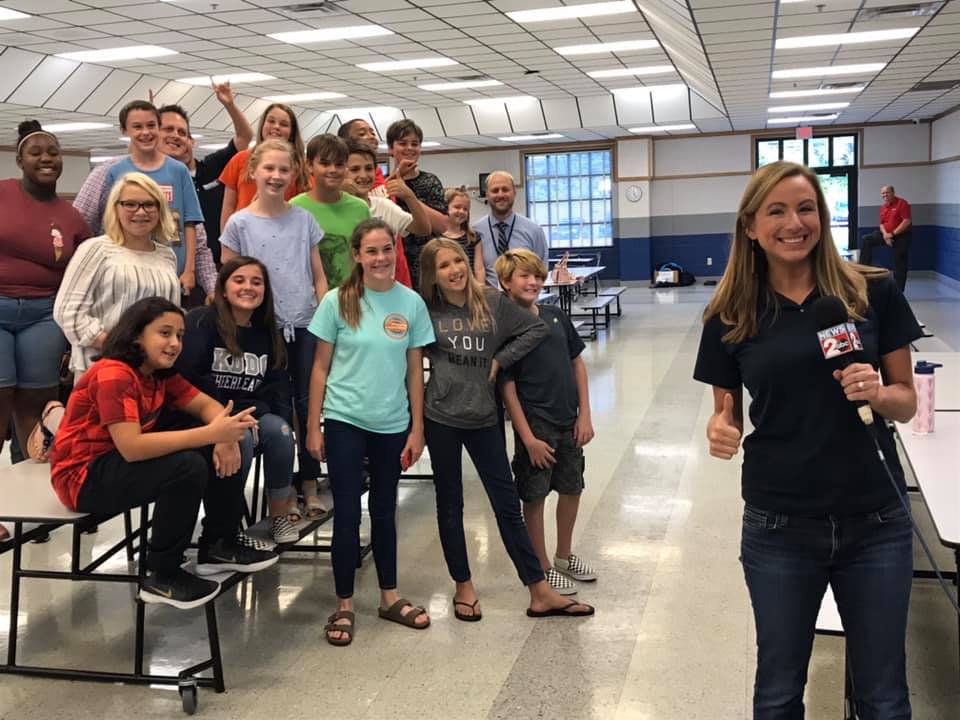 Members of the WKRN News 2 Weather Authority Team took over Knox Doss Middle School. Weather Anchors, Danielle Breezy, and Jared Plushnick included KDDC students in their live weather report, Thursday, September 12th. After finishing the weather report, students got to ask the meteorologists any question they wanted and learn about the TV broadcast business.
Students enjoyed this unique opportunity to see how a live television broadcast works, which is something students are already familiar with.
KDDC students have their own television broadcast. It's called Mustang TV and it airs every morning at 7:30am. Students arrive early, put together a script and then go live on air! Mustang TV is under the leadership of KDDC Teacher Mr. Benson.