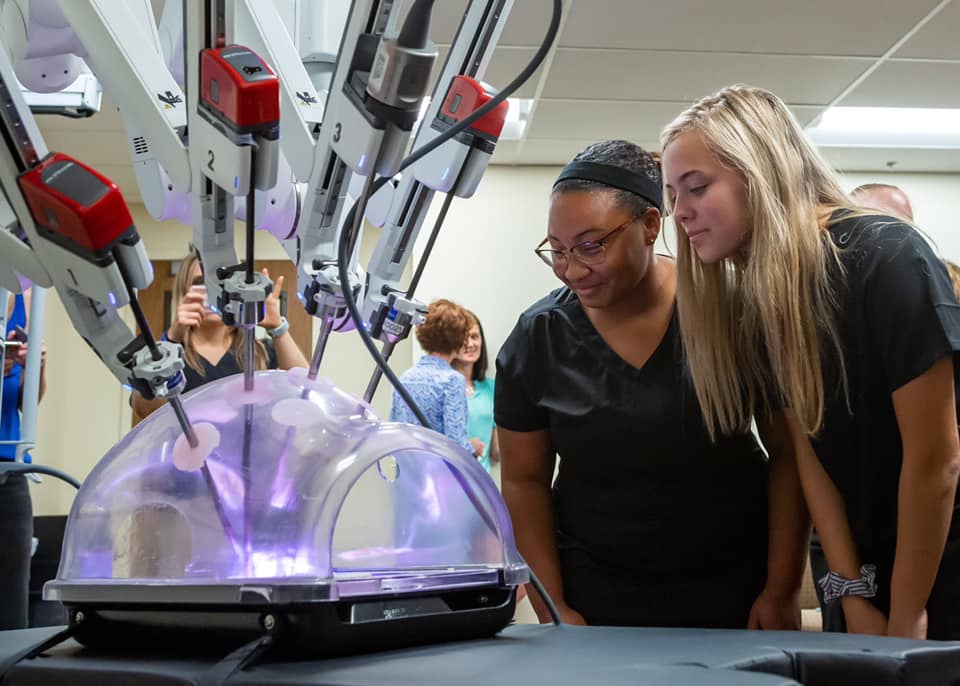 Sumner County students got to try their hands at robotic surgery through a simulation with TriStar Hendersonville Medical Center. The hospital graciously hosted all three Hendersonville High schools - Merrol Hyde Magnet, Beech High School and Hendersonville High School.
Students studying Health Science, Biology and Robotics participated in a one-hour open house that included a brief demonstration of the robot and a meet and greet with with surgeons. Every student in attendance had the opportunity to "test drive" the da Vinci robot.
"I already had an idea of what I wanted to do. I wasn't sure if I wanted to be a doctor or a surgeon and this helped with my decision," Hendersonville High School Senior Rachel Bleau said. "Getting the opportunity to do this and see what robotics can do with medicine is a great opportunity. I am so happy I had this."
Special thanks to TriStar Hendersonville Medical Center for hosting this amazing event! Also, thank you Dr. Brent Nason, OB/GYN; Dr. Chad Swan, Thoracic/Vascular Surgery; and Dr. Loucinda Dampier, General Surgery, for taking time out of their busy schedules to demonstrate the robot and speak to students.