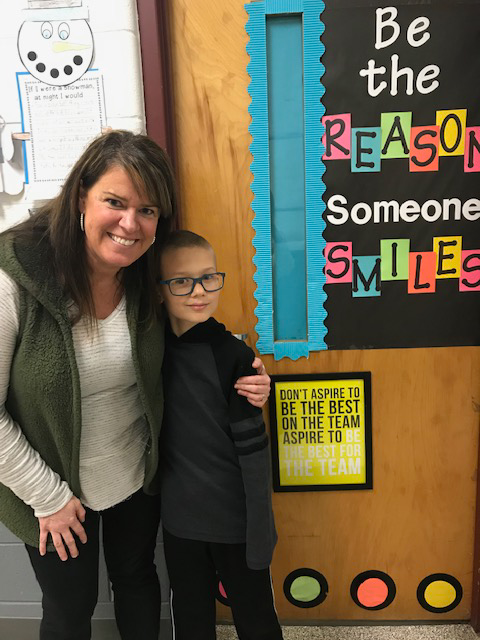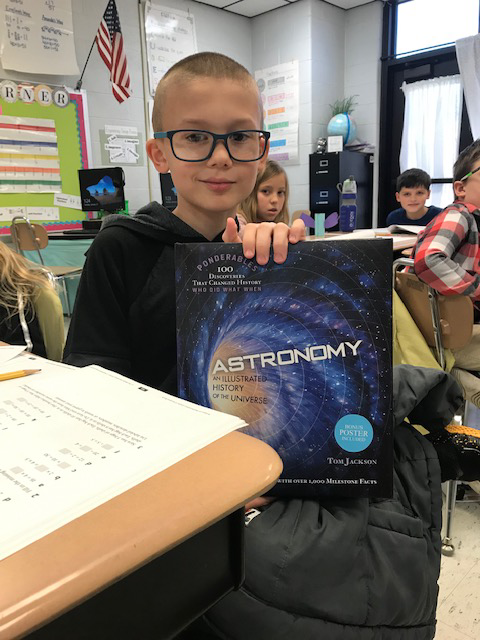 More than 28,000 K-12 students nationwide responded to NASA's call to "Name the Rover" and a Sumner County Schools student has been selected as a semifinalist.
Congratulations to Jack Anderson Elementary third-grader, David Fillmore! David's entry was selected as Tennessee's winner in the elementary school category. David says he came up with his suggested name, Innovator, because the new rover will have a lot of new things that other rovers didn't have. David is one of 155 semifinalists across the United States. Only one winner will be selected to win the grand prize, which includes naming the rover and an invitation to see the spacecraft launch in July 2020 from Cape Canaveral Air Force Station in Florida.
The Mars 2020 Rover has entered the final stages of preparation for launch. The currently unnamed Mars 2020 Rover is a robotic scientist weighing more than 2,300 pounds. It will search for signs of past microbial life, characterize the planet's climate and geology, collect samples for future return to Earth, and pave the way for human exploration of the Red Planet. "This rover is the first leg of a round-trip mission to Mars that will advance understanding in key science fields like astrobiology," said Lori Glaze, Director of NASA's Planetary Science Division. "This contest is a cool way to engage the next generation and encourage careers in all STEM fields. The chosen name will help define this rover's unique personality among our fleet of Martian spacecraft." The spacecraft is targeted for a July 2020 launch and is expected to touch down on Mars in February 2021.
The next phases of judging will reduce the competition to nine finalists and the public will have an opportunity to vote for their favorite. The finalists will talk with a panel of experts, including Lori Glaze, NASA astronaut Jessica Watkins, NASA JPL rover driver Nick Wiltsie and Clara Ma, who proposed the name for the Mars Science Laboratory rover, Curiosity, as a sixth-grade student in 2009. The grand prize winner will be announced in early March 2020.
We think this is one small step for David, one giant leap for his future!
New year, new projects! SumnerSTEM will be spotlighting educators every month that are doing an exceptional job in STEM education. We are kicking off this new initiative by announcing the first monthly winner. Congratulations to Union Elementary's Christine Thorne!
Principal Lance Taylor says Mrs. Thorne goes beyond her regular workday and the classroom to help students in the area of STEM and she does an amazing job of connecting K-5 science standards to her classroom. Mrs. Thorne's creativity has allowed students to experience STEM lessons from robotics to frogs and flowers. Mrs. Thorne also led the first Sumner County Schools STEM Camp last summer. One of her campers said, "Our STEM camp leaders did such a great job of making us think in a different way."
Congratulations to Christine Thorne!
(STEM is the acronym for Science, Technology, Engineering, and Mathematics, and encompasses a vast array of subjects that fall into each of those terms.)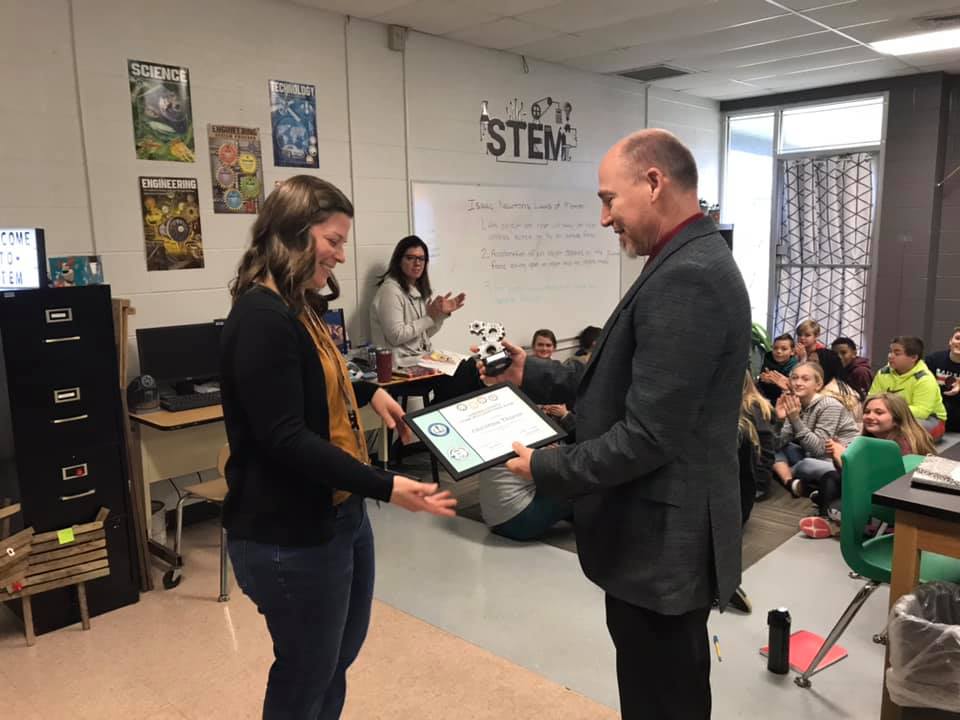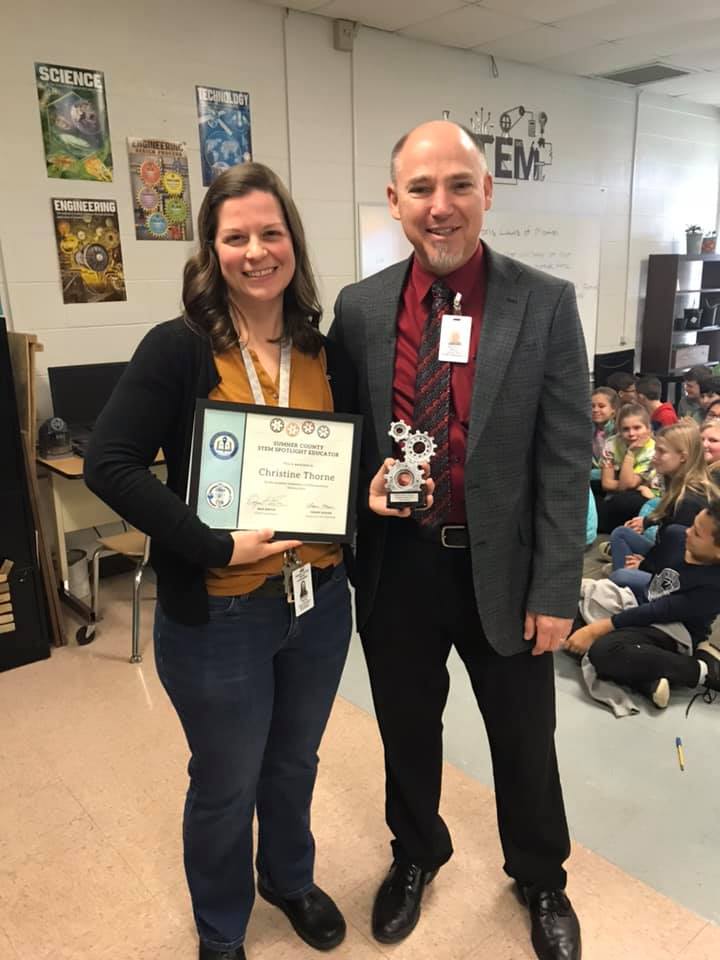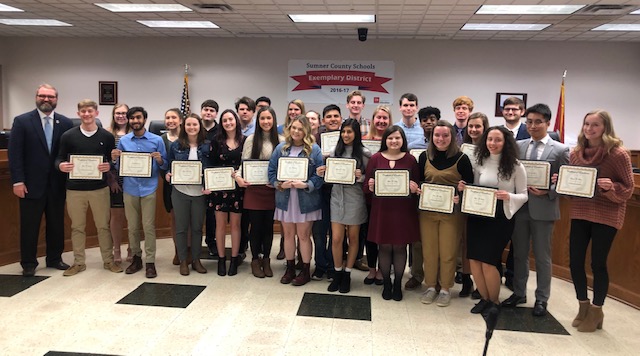 Sumner County Board of Education recognized our AP Scholars with a special presentation Tuesday night. Our AP Scholars are a special group of students that have worked diligently to earn such high academic accolades. Did you know that only 20 percent of the 2.1 million students worldwide who took AP Exams performed at a sufficiently high level to earn an AP Scholar Award?
Prior to the board meeting Tuesday night, Sumner County Schools celebrated 152 AP Scholars and 1 AP National Scholar. This is the largest cohort to date in Sumner County.
Congratulations to our students, teachers, staff, parents and administrators for their hard work!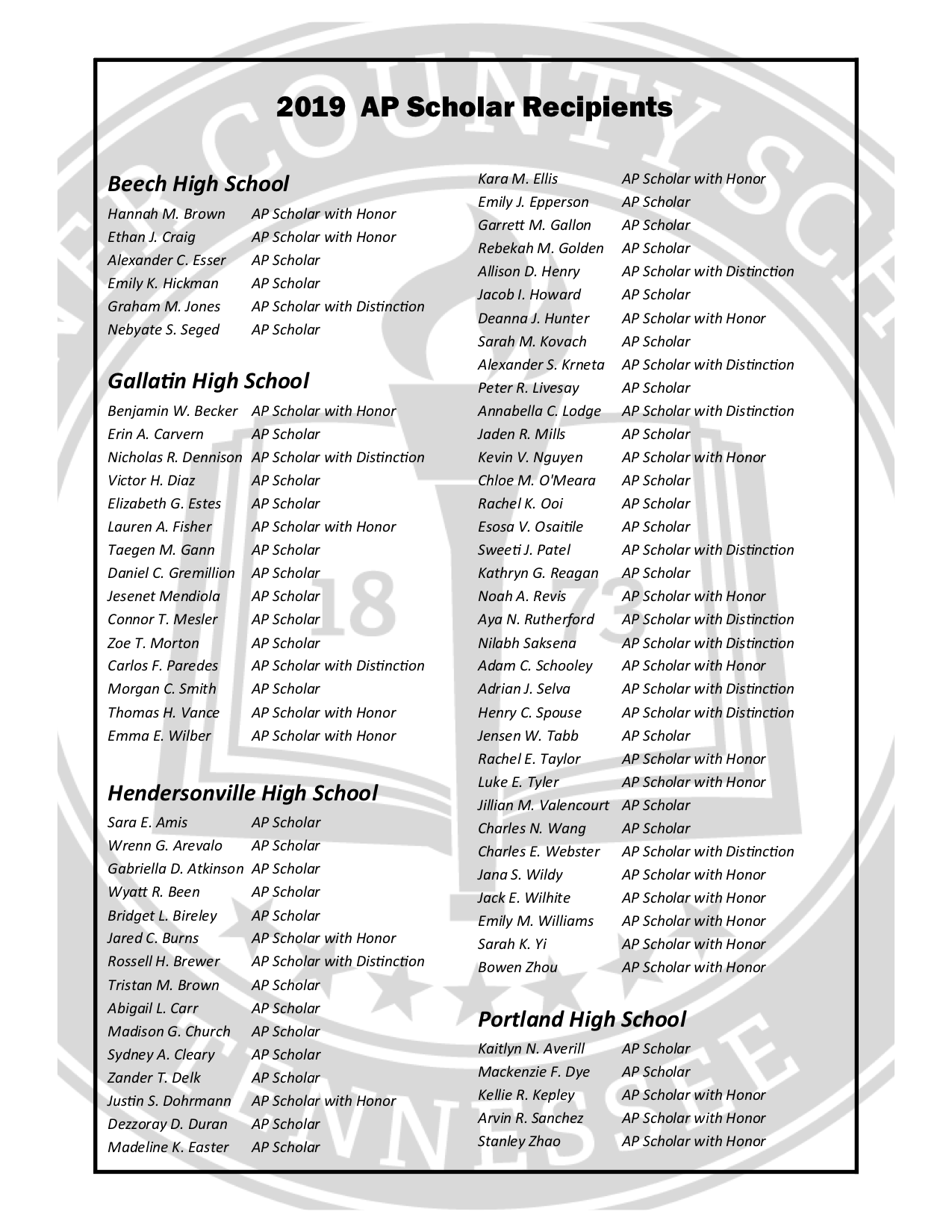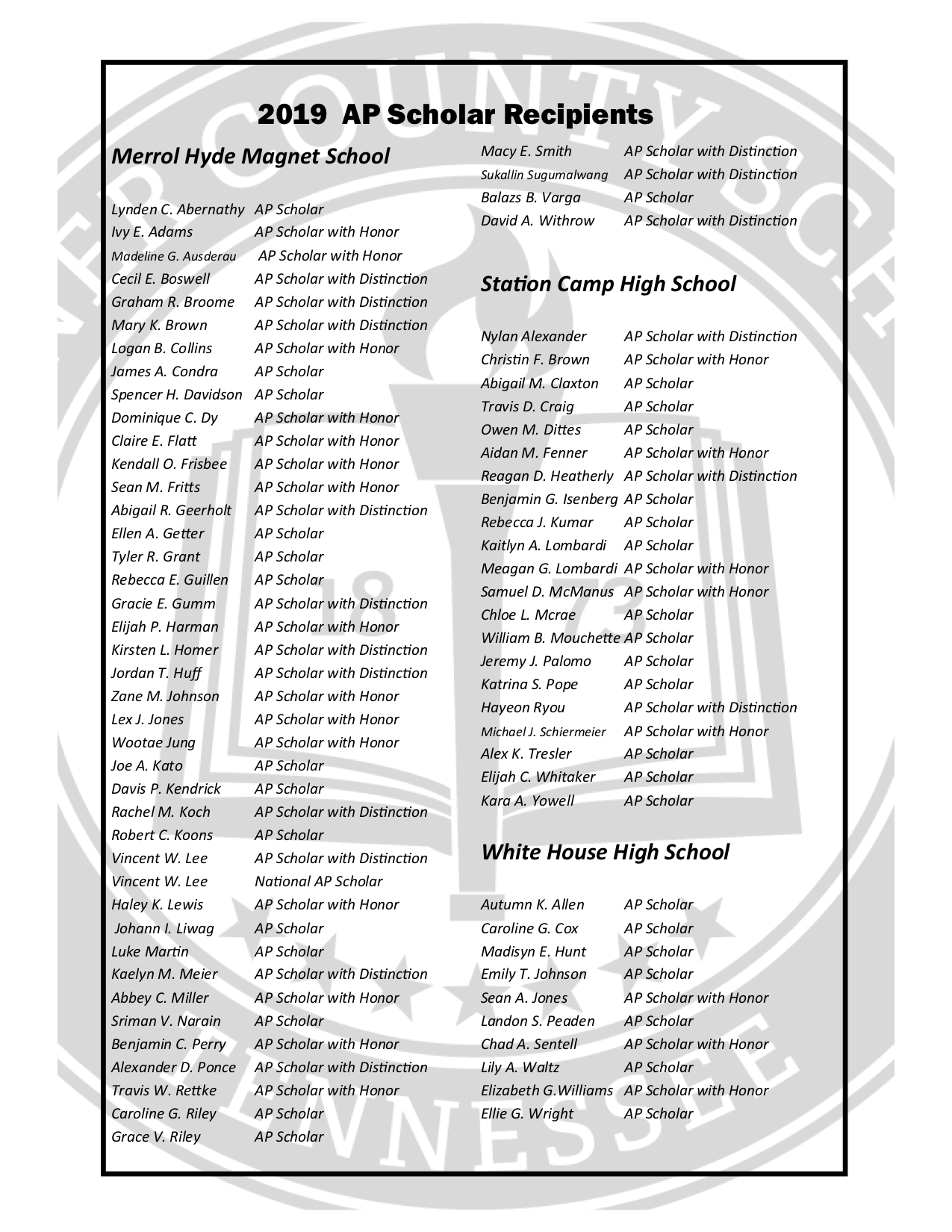 Hendersonville High School's Band of Gold brought in the new year thousands of miles from home. The band marched through London, England in the city's New Year's Day Parade. Students had been preparing for this honor since they received the official invite, in-person, from the great-grandson of Sir Winston Churchill, Duncan Sandys. London's New Year Day Parade and the London International Choral Festival are both sponsored by the Lord Mayor of London. Students enjoyed exploring different sites around the United Kingdom. The band and choir are under the leadership of Dr. Jeff Phillips, Sara Hissner and Elizabeth Evans.
If you would like to watch HHS's Band of Gold preform, copy and paste the following link into your browser. HHS Band in London