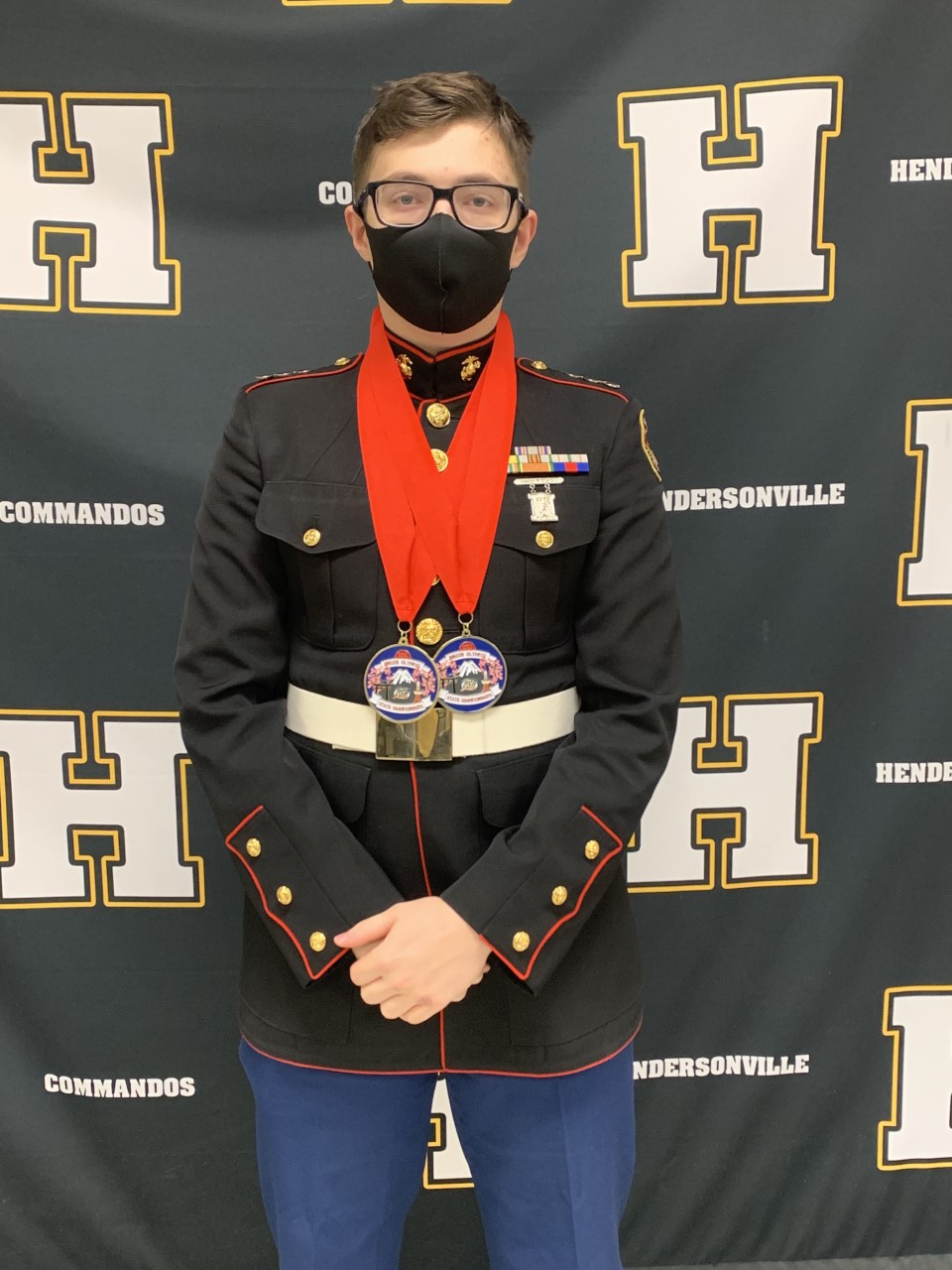 Sam Sparrow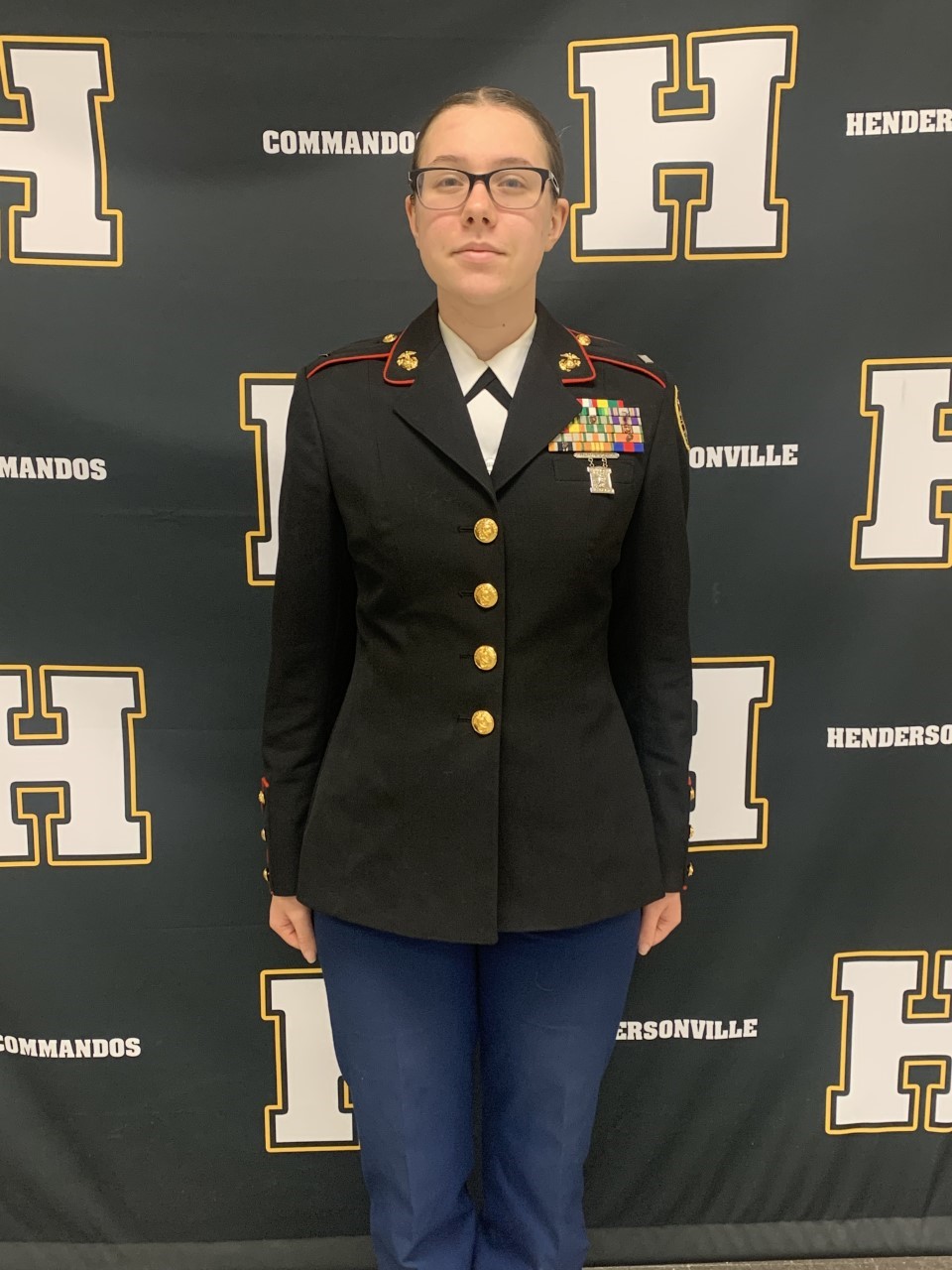 Victoria Petersen
A Hendersonville High School student will head to the Junior Olympics after winning gold in the USA Shooting Junior Olympic State Championship Qualifier!

Congratulations to HHS Junior Samuel Sparrow. He won gold medals in both the Men's Standing Air Rifle match and the Men's 3 Position Small Bore match, earning him the automatic invitation to the USA Shooting Junior Olympics in May. Senior Victoria Petersen also won the bronze medal in the Women's 3 Position Small Bore match.

USA shooting oversees the JR National Team as well as the USA National Team that will compete in the Tokyo Olympics later this year. The HHS Rifle Team is under the direction of Lt. Col. (Ret) Jeff Stone. Check out the article for more details.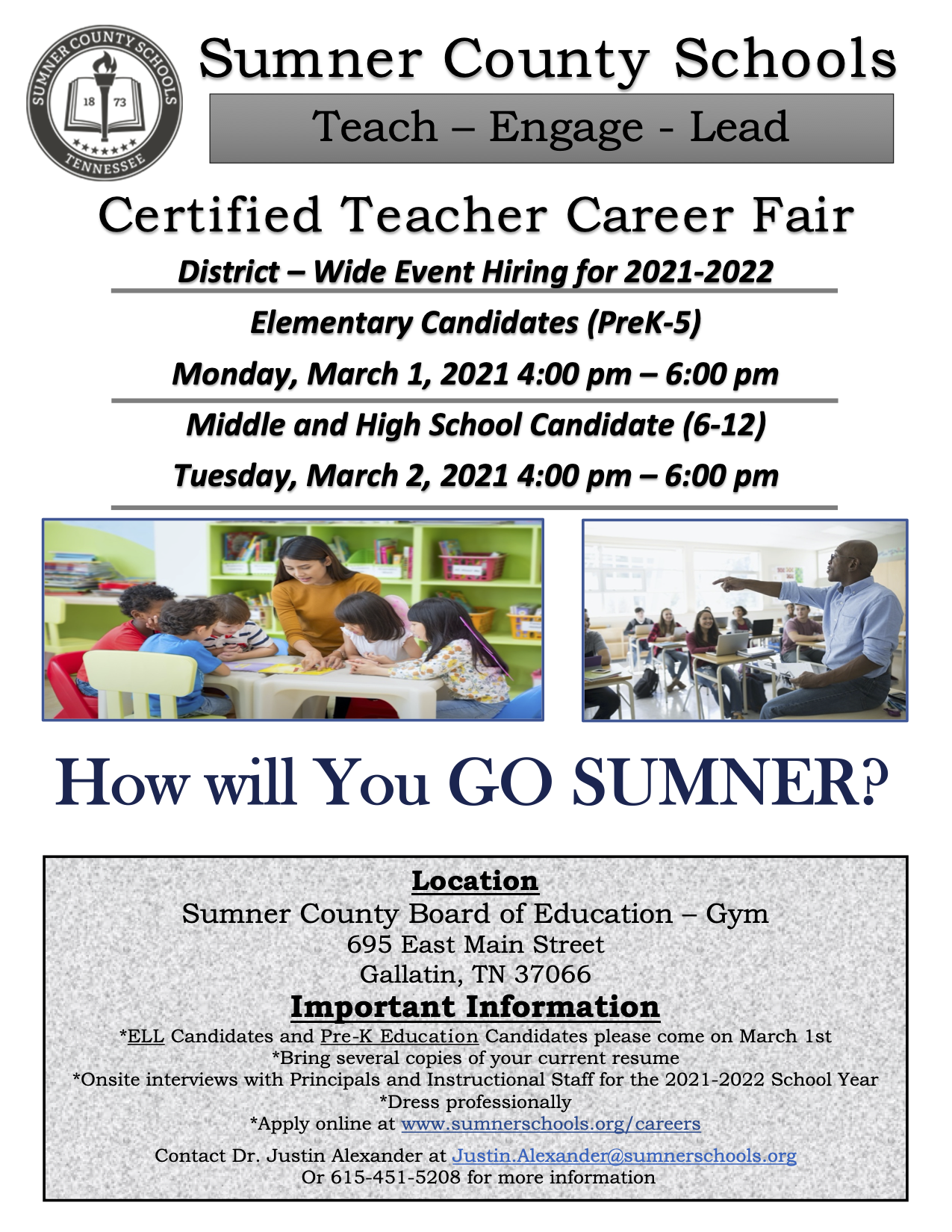 Elementary candidates (Pre K - 5) will be held on Monday, March 1, 2021 from 4:00PM to 6:00PM in the Board of Education gym at 695 East Main Street, Gallatin, TN.

Middle and High School candidates (6 - 12) will be held on Tuesday, March 2, 2021 from 4:00PM to 6:00PM in the Board of Education gym at 695 East Main Street, Gallatin, TN.

ELL Candidates and Pre-K Education Candidates please come on Monday, March 1, 2021.

Bring several copies of your current resume. Onsite interviews with principals and instructional staff for the 2021-2022 school year will take place. Dress professionally.

Apply online at www.sumnerschools.org/careers
Contact Dr. Justin Alexander at This email address is being protected from spambots. You need JavaScript enabled to view it. or 615-451-5208 for more information.

Facebook is donating $60,000 to Sumner County Schools to provide technology equipment that will improve student Internet connectivity across the school district.

The grant will be used to help close the digital divide in rural areas by expanding a wireless initiative for underserved areas in our county with the purchase of wifi hotspots, adaptors and expanders. The plan includes improving connectivity, resiliency and reach of the Sumner County network to enhance the learning experience for our students.

"The pandemic has shown us that we need to expand our technology reach and our capacity for digital learning. It's critical that Sumner County students have access to the Internet even in areas where service is not provided," Sumner County Schools Assistant Director for Information Services Chris Brown said. "Giving rural areas access to the Internet is vital to ensure these students do not fall behind. We are grateful to Facebook for helping us in our efforts."

Since April 2020, Sumner County Schools has provided free Internet access at specific locations for students and families throughout the county to better serve the community and to allow students and parents without home Internet access to view and use the online educational resources SCS has made available. The $60,000 grant from Facebook will support these efforts.

"This donation will make a significant impact on our ability to equip our students with the skills and knowledge our children need to be successful," Sumner County Schools Director Del Phillips said. "Great teachers, parents and community partners lay the foundation for success. We are grateful for the generosity and vision of Facebook and look forward to a successful partnership."

Facebook announced in 2020 that Gallatin would be home to the newest advanced, energy- and water-efficient data center in its global network.

"We are thrilled to support students in Sumner County Schools with technology that improves Internet connectivity to expand their opportunities to learn, grow and explore," said Katie Comer, Community Development Regional Manager for Facebook. "Gallatin is our home, and we are committed to playing a positive role and investing in the community's long-term vitality."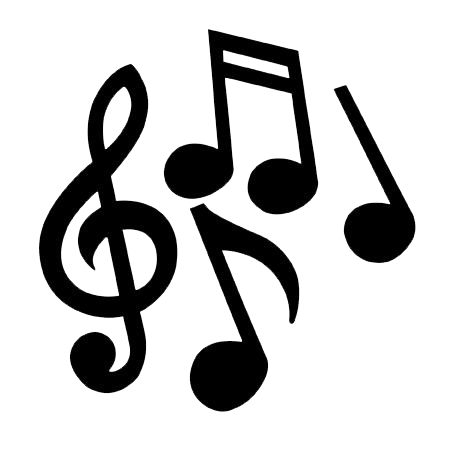 Sumner County students represented well at the Middle Tennessee Vocal Association Honors performance. We had students in every choir but one. Check out the video to see how many students you recognize and hear some great music! Also, shout out to Station Camp Middle's Choral Director, Megan Hester. She is the chairperson for the Mid-TN Vocal Association Middle School Honors Choir and helped put this together.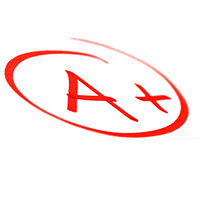 For the Spanish verison of this letter, please click here...