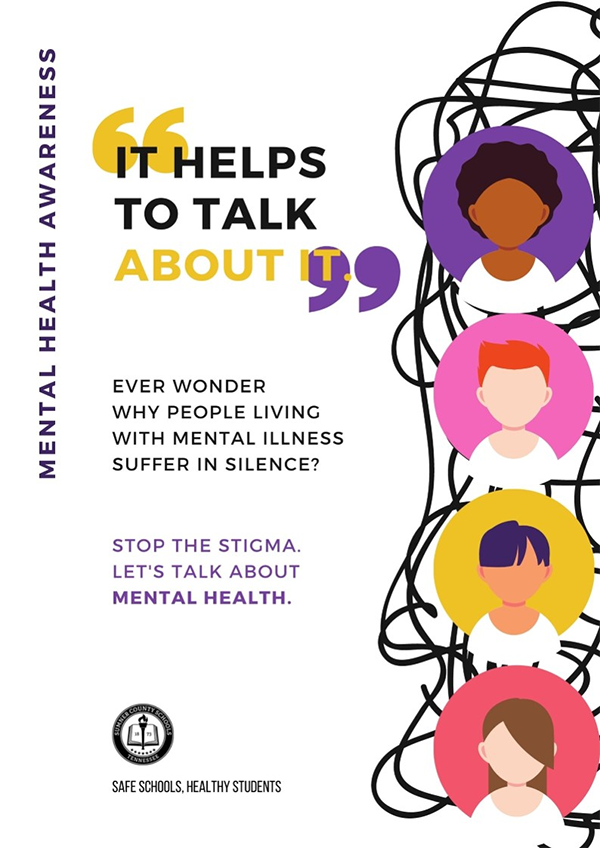 During the month of May, Sumner County Schools has joined the national movement to raise awareness about mental health. The department of Safe Schools, Healthy Students will continue to partner with schools to fight stigma and provide support and education to our students and their families.

Take a moment to view resources from ParentTV that can help you navigate this topic:

Check out the list of child and parent topics HERE

If you see a video you would like to watch, email This email address is being protected from spambots. You need JavaScript enabled to view it. and we will send you a link for free!

*If a student is having thoughts of suicide call 911 or call Mobile Crisis Services 855-CRISIS-1 (855-274-7471) or text TN to 741741.*

Rucker Stewart Middle Wins Academic Team Title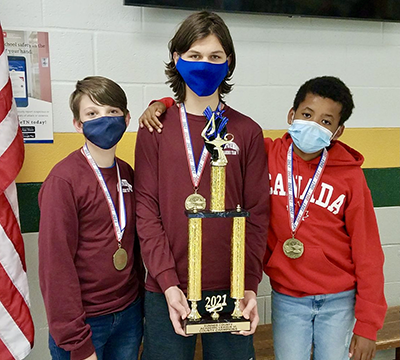 Rucker A 1st Place Team, (L to R): Danny McKiness, Gareth Turner, and Pierre Perrault
On Saturday, April 23rd the Sumner County Academic Middle School League held their 6th annual championship tournament. For the second year in a row, A team from Rucker Stewart took home the title after seven undefeated rounds.

Shafer Middle Team A was also undefeated in the previous seven rounds but fell short to Rucker A in the final match and finished in 2nd place. Third place went to Portland West's A team and fourth was awarded to Rucker Stewart C Team.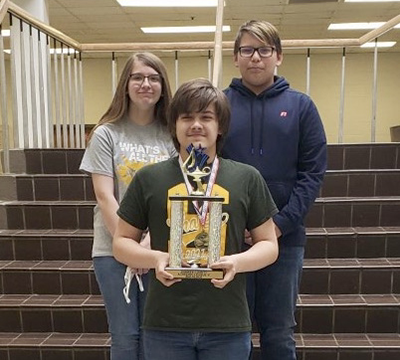 Shafer A 2nd Place Team, (Front): Andrew Wright; (Back): Mya Mimbs and Kameron Arnold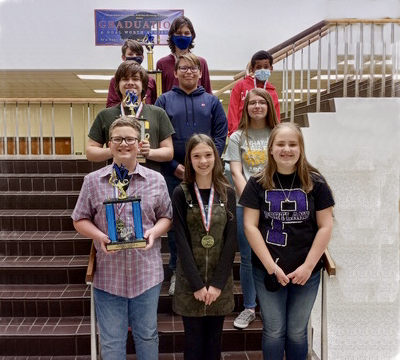 (Front Row): 3rd Place Portland West A (L to R): David Hill, Camden Bean, and Annabelle Henry; (2nd Row): 2nd Place Shafer A (L to R): Andrew Wright, Kameron Arnold, and Mya Mimbs; (3rd Row); 1st Place Rucker A (L to R): Danny McKiness, Gareth Turner, and Pierre Perrault
The All-County team was selected from the top 10 individual scorers in the county tournament. Andrew Wright from Shafer A led the tournament in scoring by averaging 67 points per match.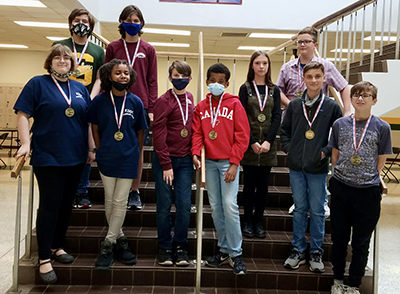 All-County Team: (Front L to R): Cecily Schoonover- Knox Doss, Carter McWilliams- Knox Doss, Danny McKiness- Rucker, Pierre Perrault- Rucker, Bryce Calhoun- Rucker, Eli Reed- Shafer; (Back L to R): Andrew Wright- Shafer, Gareth Turner- Rucker, Camden Bean- Portland West, David Hill- Portland West
Merrol Hyde Magnet High School Ranked #1 in the State, Top 10 in the Nation

US News & World Report, the global authority in education rankings, unveiled the 2021 Best High Schools today. Merrol Hyde Magnet High School has been listed as the #1 school in the state and #7 in the nation!

MHMS Principal Darren Frank said he is super excited for the students and teachers. He is proud of the recognition and says it is a testament of the work the teachers and students do daily.

This is the second year in a row the school has been listed as the #1 school in the state. Merrol Hyde Magnet School was also named a National Blue Ribbon School in 2018. The National Blue Ribbon recognition can only be awarded once every 5 years and MHMS is a back-to-back winner.

The US News article is located HERE

SCHS Makes Final Round of Vans Custom Culture Competition

We have some students in the running for $50,000 and they need your vote to win! Station Camp High School Advanced Art students have been selected as one of the top 50 schools competing in this year's Vans Custom Culture Contest. To support these students please go to CustomCulture and click Vote Now, enter your email, and vote for Station Camp High School. You can vote every day until May 7th! Winners are decided by popular vote from the community. Grand Prize is 50,000.00 and 4 runner-up prizes of 15,000.00 will be awarded.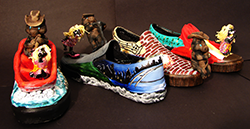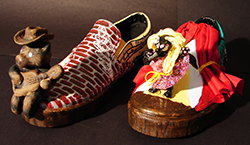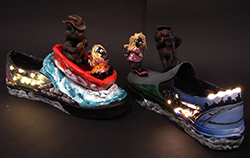 Vans High School Custom Culture was created to inspire and empower high school students to embrace their creativity through art and design. Custom Culture High School is a national high school customization competition using blank Vans shoes to be customized around the specific themes, Hometown Pride and Head in the Clouds. Station Camp Advanced Art students involved in the design and creation of the shoes are, Karah Brown, Katie Minchew, Sydney Baird, Daniela Gonzalez, Abby Farthing, and McKayla Thelan. Station Camp Advanced Art program is led by Blake Long.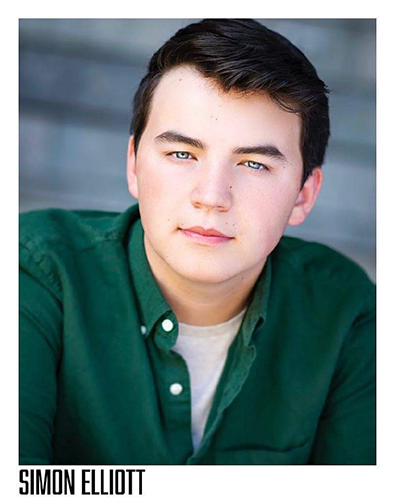 BHS Senior Named Finalist for Spotlight Award

Beech High School Theatre would like to like to congratulate Simon Elliott for being selected as a finalist for Outstanding Lead Actor for the Spotlight Awards. The winner of this award will receive a scholarship and have the opportunity to participate (virtually) in the Jimmy Awards in New York City as well as workshops with Broadway professionals.

Elliott is a senior at Beech High School and plans to study musical theater in college. He will be starring as Ren McCormack in the upcoming Beech Theatre Department production of "Footloose" on May 6-8.

The Spotlight Awards are presented in partnership with Lipscomb University's College of Entertainment and the Arts. The Spotlight Awards program is an education initiative which celebrates and supports the educational value, artistry, and community of high school theatre programs. Through this program, high school musical performances, actors, and crew are evaluated by a diverse panel of adjudicators. The winner will be announced in May.