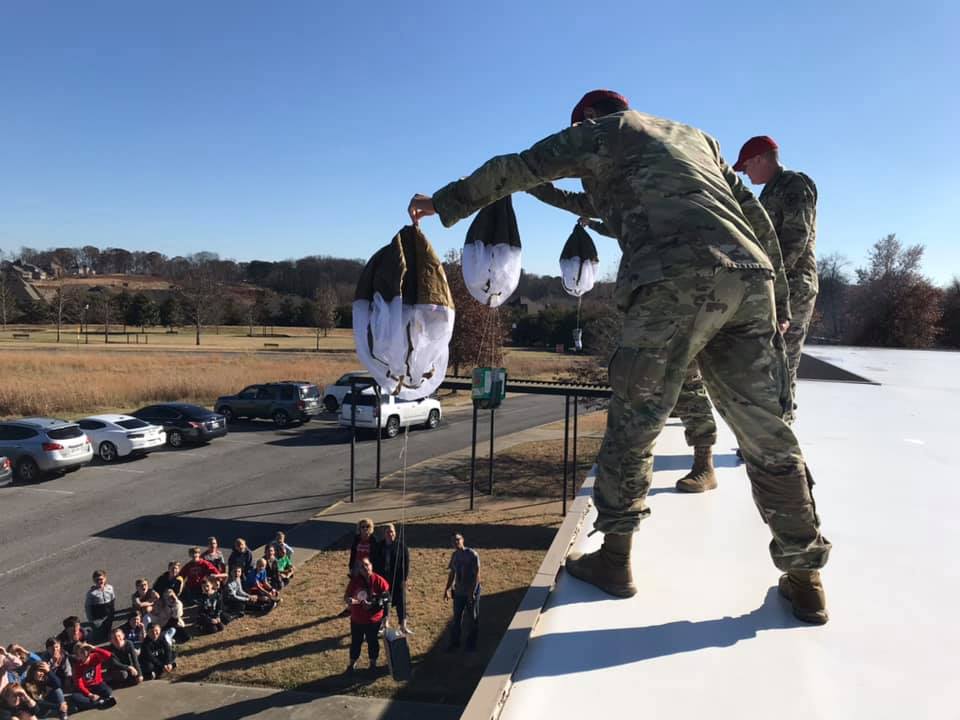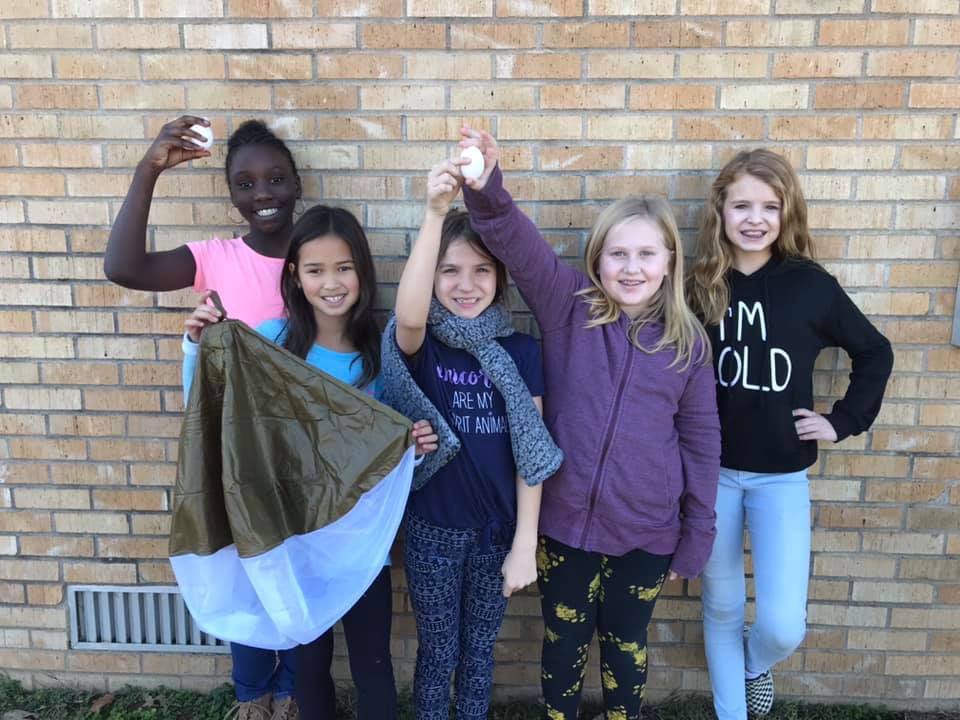 Indian lake Elementary students are learning to fly! On Monday, November 25th, each grade level had the opportunity to learn about different things that happen in the air! Helicopters, birds, balloons, rockets, airplanes, parachutes and more were all used in the school's S.T.E.A.M. (Science, Technology, Engineering, Arts and Math) day. Kevin McCutcheon, owner of Flight Solutions volunteered his time to teach students about aviation. He landed his helicopter in the school yard and showed students everything that a helicopter can do. Students got to ask Mr. McCutcheon questions about flying, the education needed to be a pilot and the difference between flying a helicopter and a plane.
Students also got to learn how to create a parachute by real Paratroopers! Army Reserve members dropped student made parachutes from the roof of the school. Students worked with the paratrooper's all day and learned about aerodynamics and fluid flow concepts that are used to design planes, ships, and of course parachutes! Accounting for drag is an important aspect of these designs, students had to redesign the shape and materials used to get better results. In each box attached to the student's parachute is an egg. The goal was to get the egg safely to the ground and we had several successful missions!
Sumner County Retired Teacher and NASA liaison Sue McPherson spoke to students about space travel. Ms. McPherson is in the TN Aviation Hall of Fame and helped teach students about rockets. Also, Master Breeder and Master Judge Charlie Brown spoke to students about birds. Students finished the day with a plane flyover!
Special thanks to our Army members! We are grateful for everything you do. Also, special thanks to Charlie Brown, Abe Gaskins, Dwane Ferguson, Don Abbott, Greg Worbel, Flight Solutions and TriStar Aviation for their dedication to our students!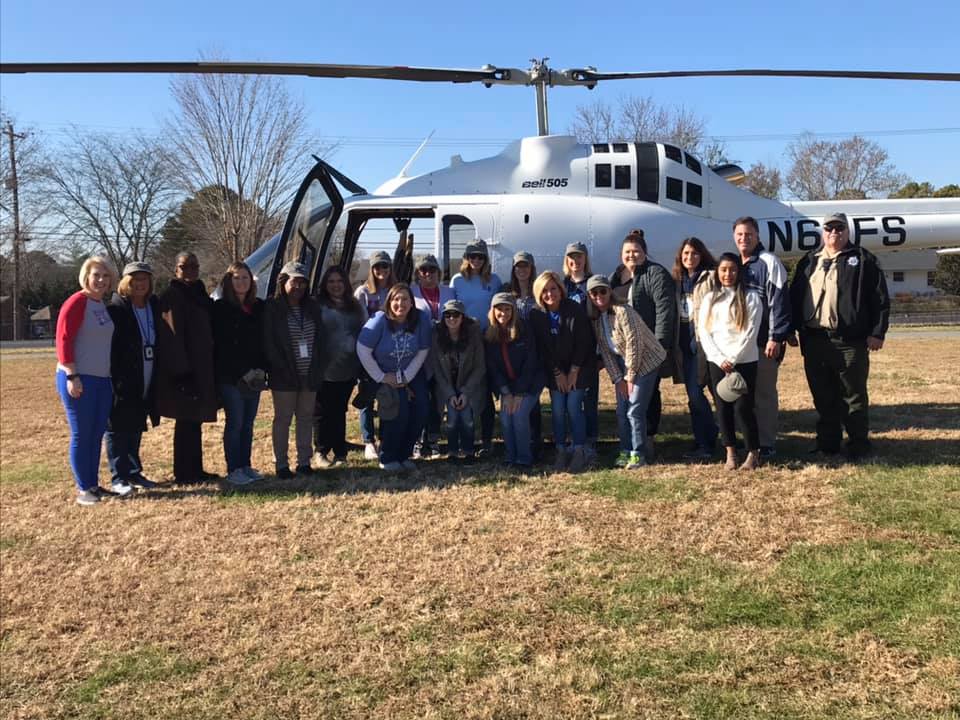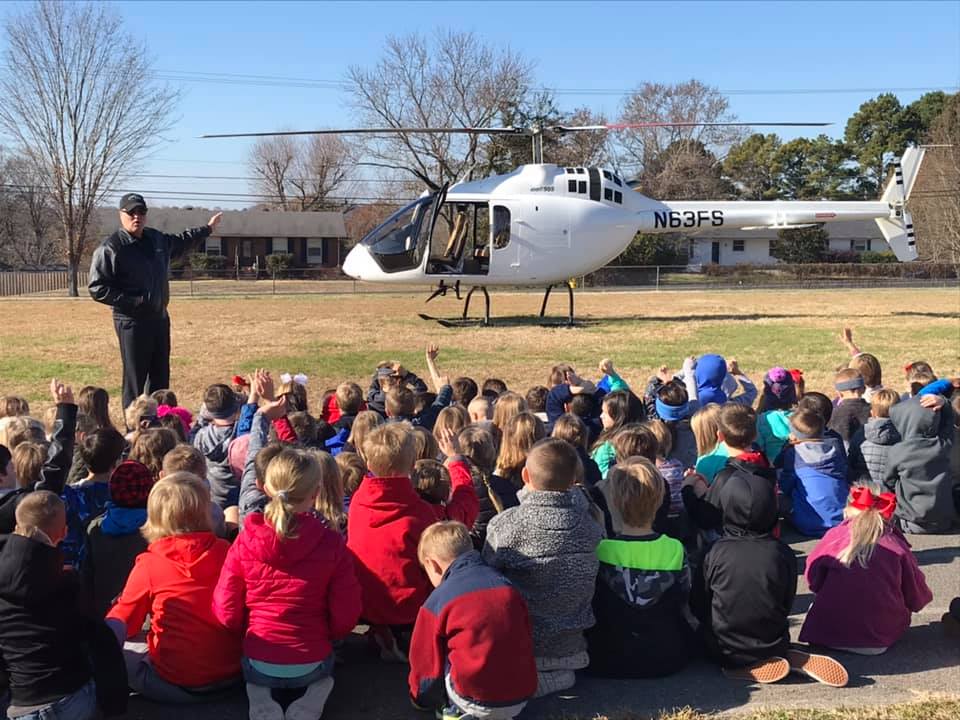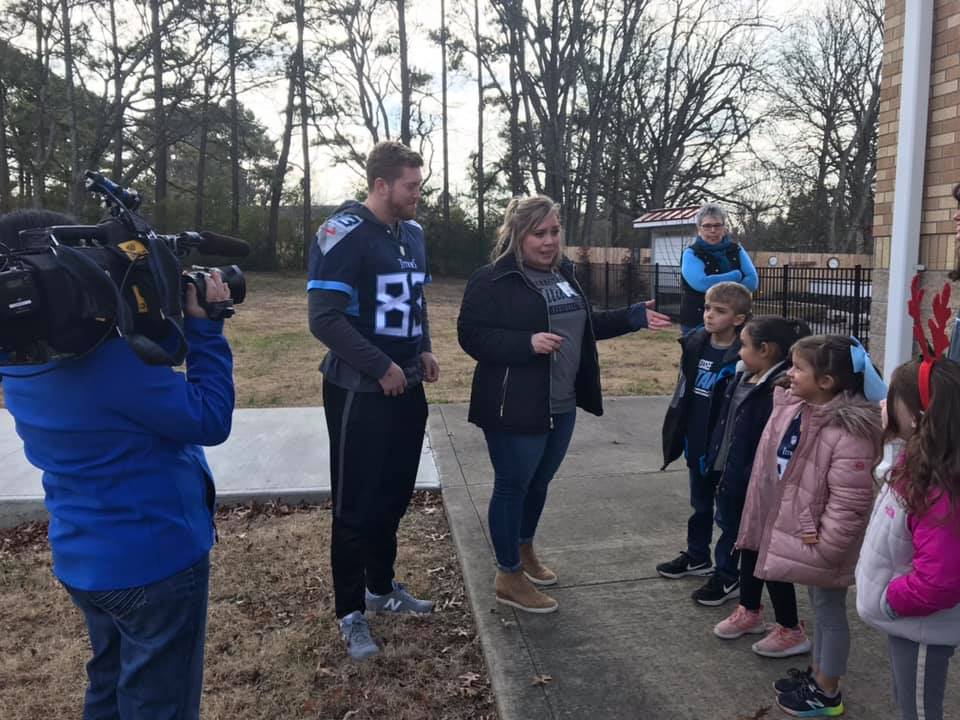 Nannie Berry Elementary Teacher, Megan Barba, entered WKRN's "Bring a Titan to School" contest and won! Tennessee Titan, Parker Hesse, greeted every student in the school with a high five before visiting Ms. Barba's first grade class. Students played a paper football match with Hesse and took turns flicking the football. Students then measured the distance the football traveled and graphed the results. After the math lesson, Hesse read a book to students and signed autographs for everyone. NBE Principal Justin Thomas said, "We are appreciative that the Titans organization would make it a priority to give back to the community. To go the extra mile and provide a player and access like this says a lot about the character of the team and what they are doing."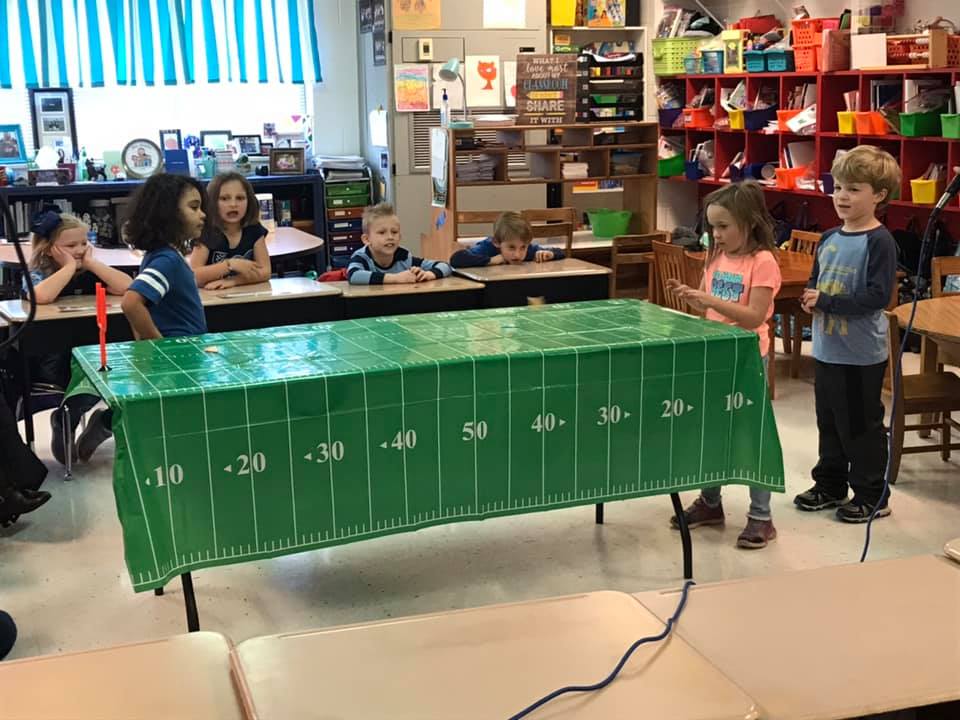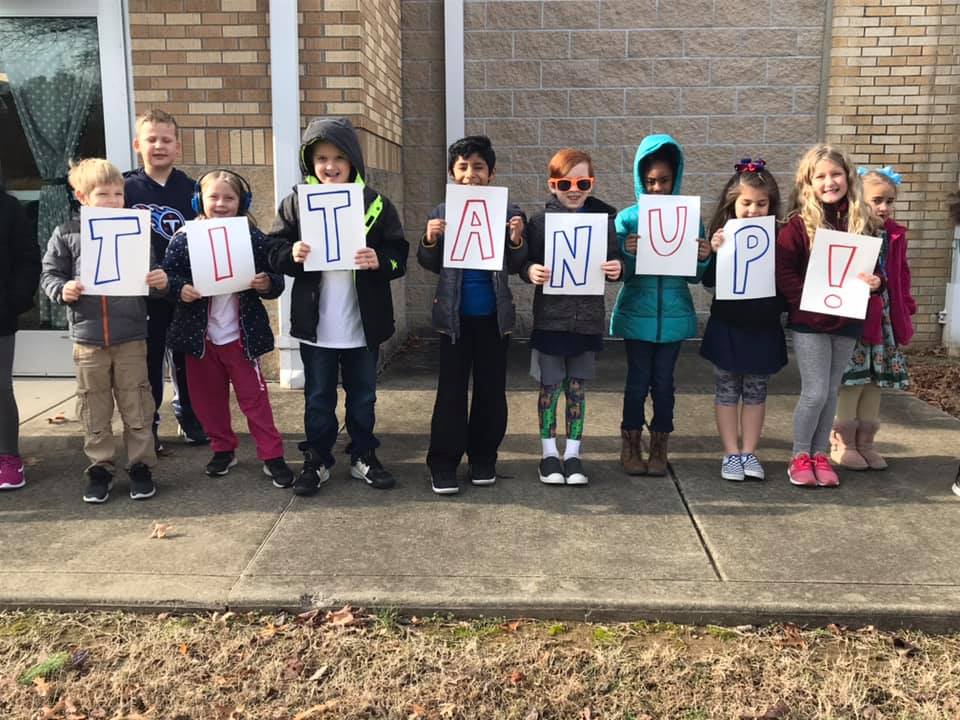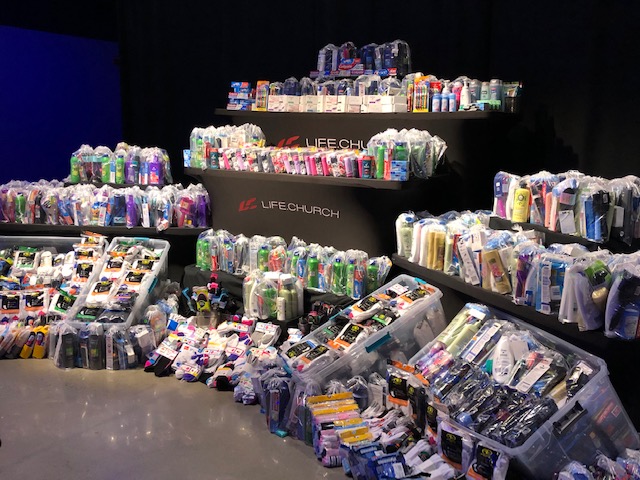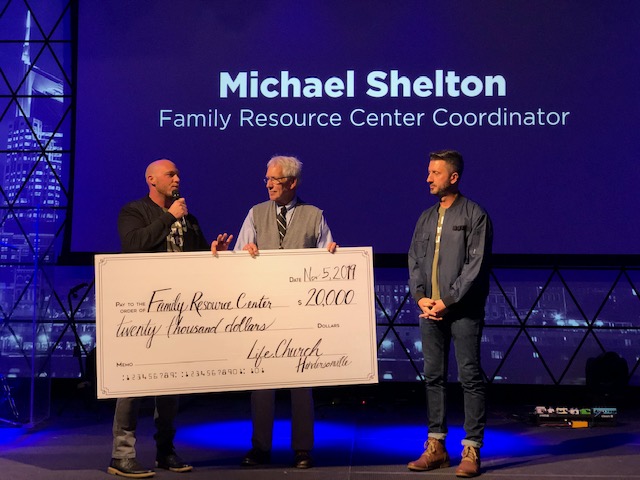 Sumner County Schools is pleased to announce a charitable contribution in the amount of $20,000 from Life.Church in Hendersonville that will be used to support the Family Resource Center. In addition to the generous $20,000 donation Life.Church is also contributing another $15,000 worth of socks, underwear, and "life kits." The Family Resource Center is a place where financially disadvantaged students and their families can receive food, clothing, necessitates and school supplies.
"This generous gift will enable the Family Resource Center to offer even more help to some of the neediest children in Sumner County Schools, including those who are homeless and in other difficult circumstances through no fault of their own," Mike Shelton, Director of the Family Resource Center said. "We want every one of our students to have the clothes, coats, backpacks, and school supplies that they need to have good attendance every day and to be successful in the classroom."
Referrals for assistance come in through school counselors and administrators and they work with the parent to assess the needs and email the Family Resource Center with detailed requests. On average, the Family Resource Center provides 100 family food bags per month, and feeds around 200 students with weekend food packs. Currently, we have more than 90 homeless children attending Sumner County Schools.
"As a church, we believe in coming together to love and serve the people in our community, and we're honored to be a part of meeting needs and helping Sumner County students find success in school," said Joel Wilkie, Life.Church Hendersonville Pastor.
Life.Church honored the work of Sumner County Schools employees that are on the front line by hosting a reception at Life.Church in Hendersonville.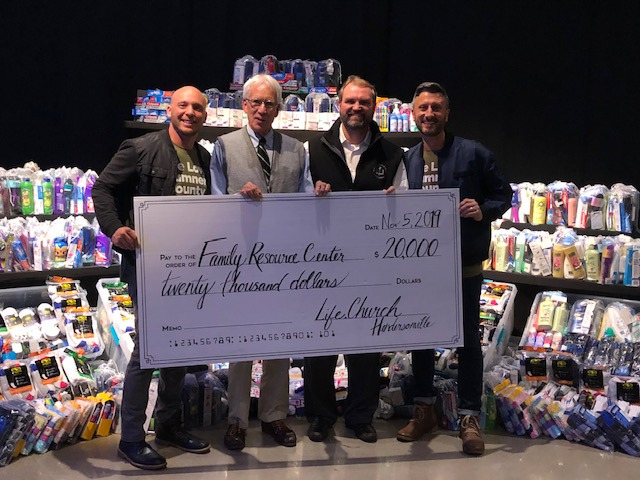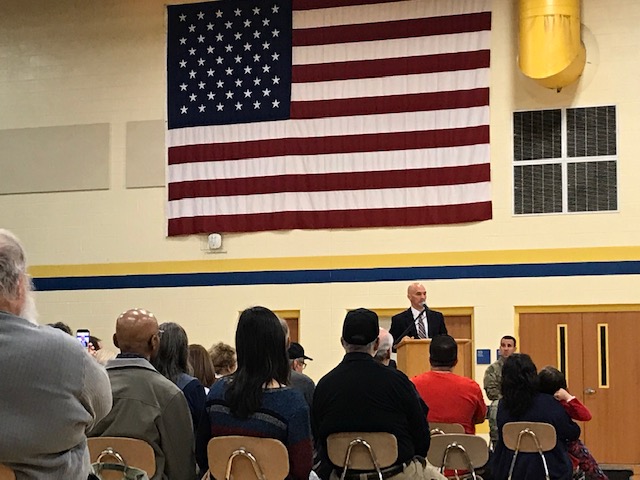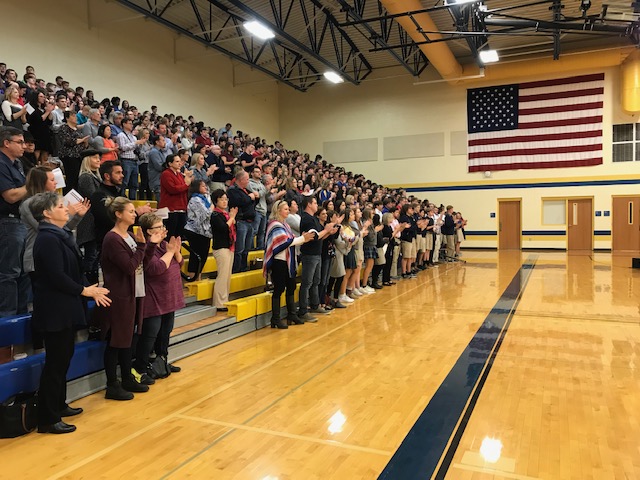 Veterans Day is a day to thank and honor military veterans who have served in the United States Armed Forces and that's exactly what Merrol Hyde Magnet students did this morning. MHMS welcomed and recognized military members from all branches and treated to them to a wonderful tribute. Students sang, "America the Beautiful," read poems and the band played multiple pieces including, "Armed Forces-The Pride of America," while current and former military members were recognized.
Key note speaker, Lieutenant Colonel Jaron Wharton, is an infantry officer in the U.S. Army and was a member of the National Security Council staff at the White House. After MHMS third grader, Gavin White, read a poem to the crowd, Lieutenant Colonel Wharton gave him his Airborne patch off of his uniform.
The culmination of today's tribute was part of a paideia project. Students will dive deeper into history this week.
Sumner County Schools loves all of our Veterans! We appreciate your sacrifice and your dedication to our country!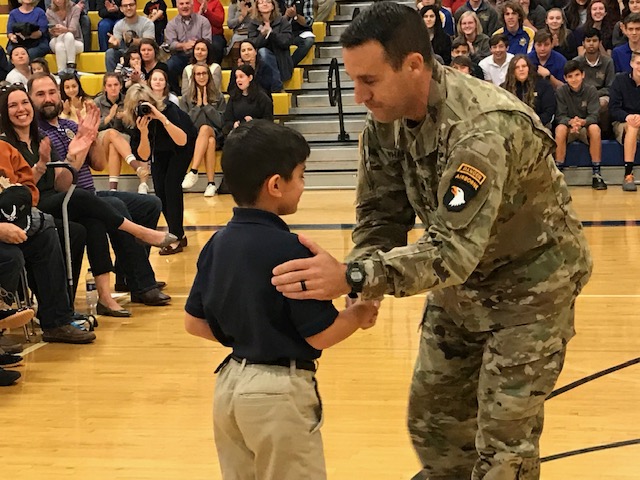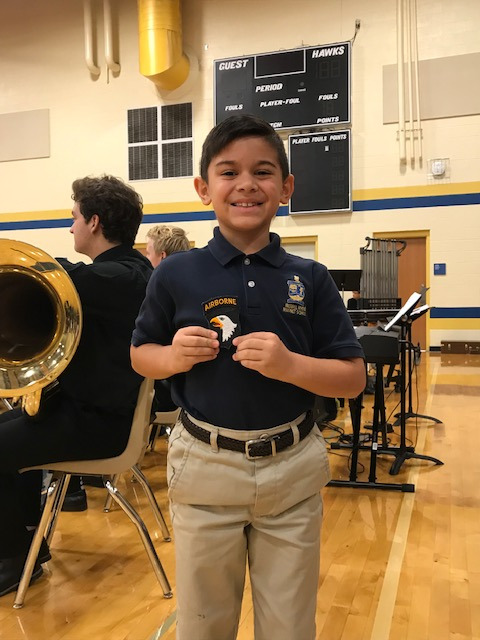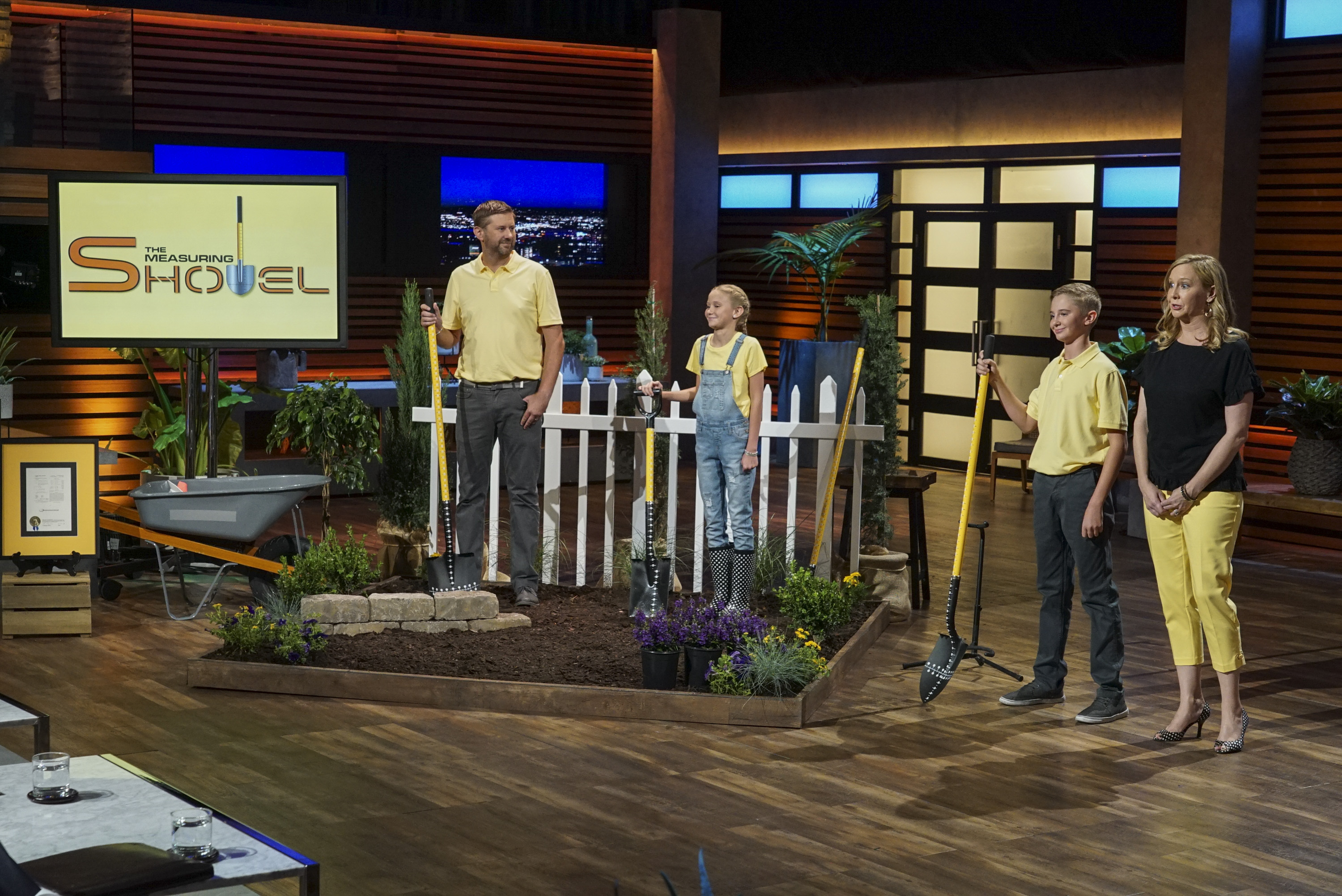 What started as a homework assignment at Union Elementary STEM and Demonstration School just became a deal on ABC's Shark Tank. The (now) Station Camp Middle School student, Maddox Prichard, earned a deal from two sharks Sunday night. Lori Greiner and Kevin O'Leary made an offer for his invention, the Measuring Shovel.
The Measuring Shovel is a household gardening tool that allows you to measure the size of holes without using a separate measuring tape. Maddox won first place in his grade at the MTSU state Invention Convention and he was subsequently chosen to attend the National Invention Convention, where the Measuring Shovel took home the Household Organization and Tools Award, sponsored by Stanley Black & Decker for students in grades 4 through 12.
In October 2018, his invention was approved by the US Patent and Trademark Office.
We are very excited to see what Maddox accomplishes by the time he starts high school.