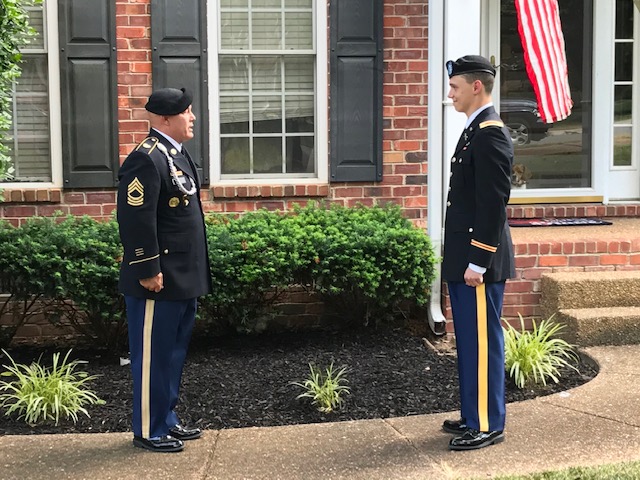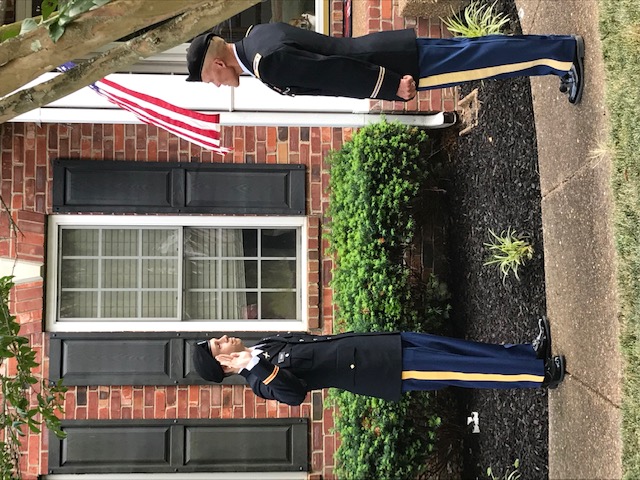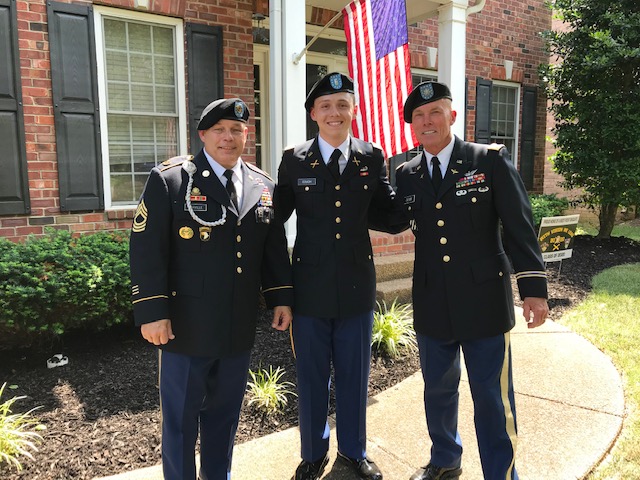 Sumner County Schools Alum, Josh Couch, is a 2020 graduate of The United States Military Academy at West Point. He has been trained and prepared for a career of professional excellence and service to the Nation as an officer in the United States Army. Couch is a former member of JROTC and was a BN Commander at Station Camp High School. Surrounded by friends and family, he was sworn in today by his former JROTC teachers Sgt. Master Harville and Lieutenant Colonel Overby. Thank you for your service and dedication to our country. Sumner County Schools salutes you!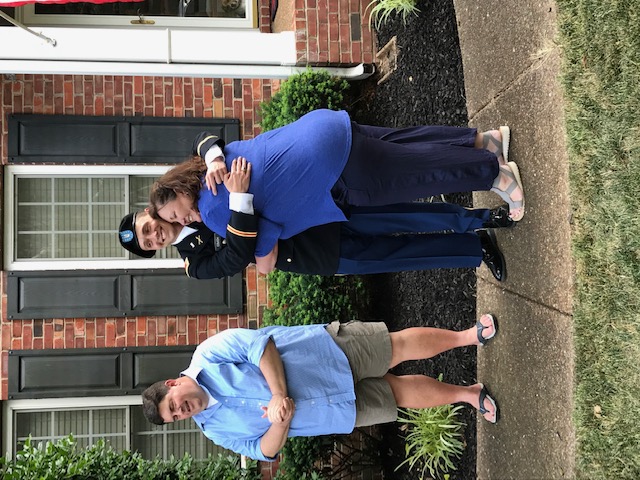 More than 80 teachers, principals, and Sumner County staff members are retiring. It's a bittersweet end to an unprecedented school year. We want to thank them for their service to our students and the community. We wish you health and happiness. Enjoy your retirement, you have earned it!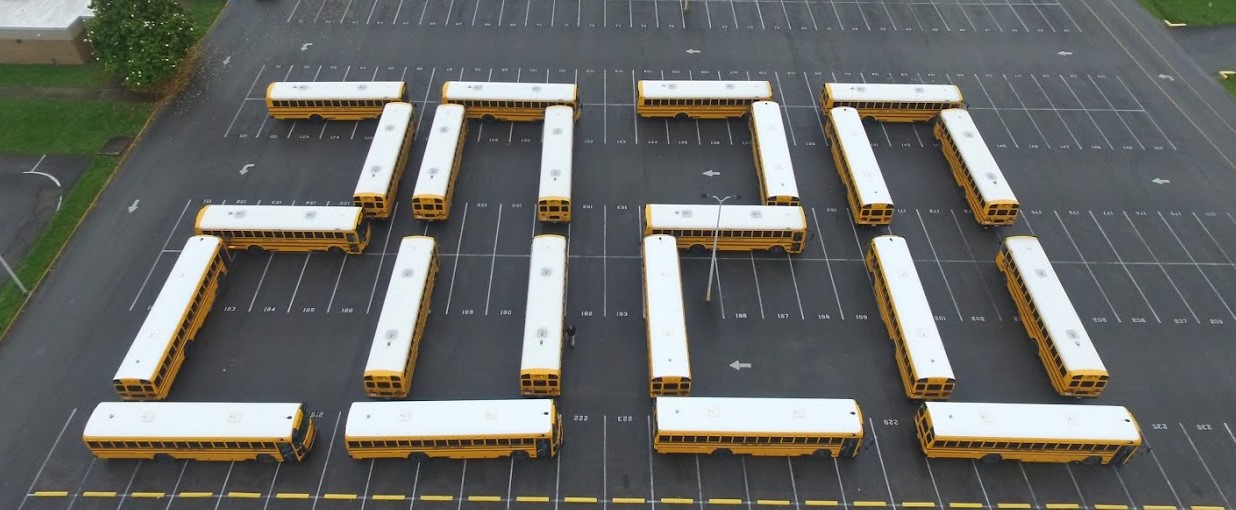 Sumner County Schools Transportation Department
Arrange 22 Buses in Tribute to Graduating Class
Sumner County Schools' Transportation Department wanted to pay tribute to the students who won't have a traditional graduating ceremony this year due to the Coronavirus pandemic and social distancing.
Our wonderful group of drivers share a lot with these students; probably more than people realize. For some of the drivers, they have been with their students from that scary first day of kindergarten. They wanted to be sure that those students know that they are not forgotten and that they care about each of them. These students become part of their family. They tell them stories. They make the drivers laugh. They see them at their best, and their worst. They share their successes. They build them up when they are struggling. The love for their students is unconditional and each one will always hold a special place in their hearts.
To the students of the past, the present and the future, this is for you!
Sumner County Schools employs 200 bus drivers and 35 special needs attendants.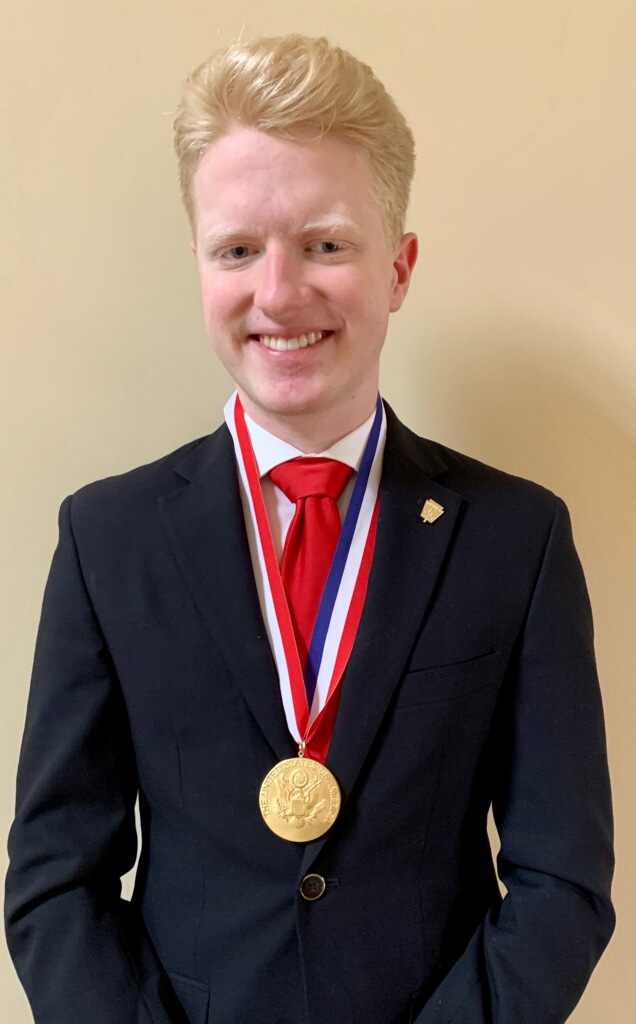 Hendersonville, TN.— June 10, 2020 — U.S. Secretary of Education Betsy DeVos announced the 56th class of U.S. Presidential Scholars, recognizing 161 high school seniors across the nation for their accomplishments in academics, the arts, and career and technical education fields.
Merrol Hyde Magnet Senior, Ben Perry, was one of the 3.6 million seniors that were expected to graduate from high school this year. More than 5,300 candidates qualified for the 2020 awards determined by outstanding performance on the College Board SAT or ACT exams or through nominations made by Chief State School Officers, other partner recognition organizations and the National YoungArts Foundation's nationwide YoungArts competition.
Perry will attend Duke University to pursue an education in biomedical engineering on a medical track to practice orthopedic surgery or start his own engineering firm. In addition to scoring a perfect 36 on the ACT, Perry is also a National Merit Finalist, captain of the cross- country team, president of FCA, president of Government club and he served as the General Assembly Vice President for the 2020 MUN conference.
Perry says, "I would like to thank Mrs. Perry, both my math teacher for high school and my mom because she has not only helped guide me through the most difficult mathematics courses, but also through the last 18 years of my life."
The White House Commission on Presidential Scholars selects scholars annually based on the academic success, artistic and technical excellence, essays, school evaluations, and transcripts, as well as evidence of community service, leadership, and demonstrated commitment to high ideals.
As directed by executive order of the President, the 2020 U.S. Presidential Scholars are comprised of one young man and one young woman from each state, the District of Columbia and Puerto Rico, and U.S. families living abroad. The Presidential Scholars Class of 2020 will be recognized for their outstanding achievement this summer as public health circumstances permit.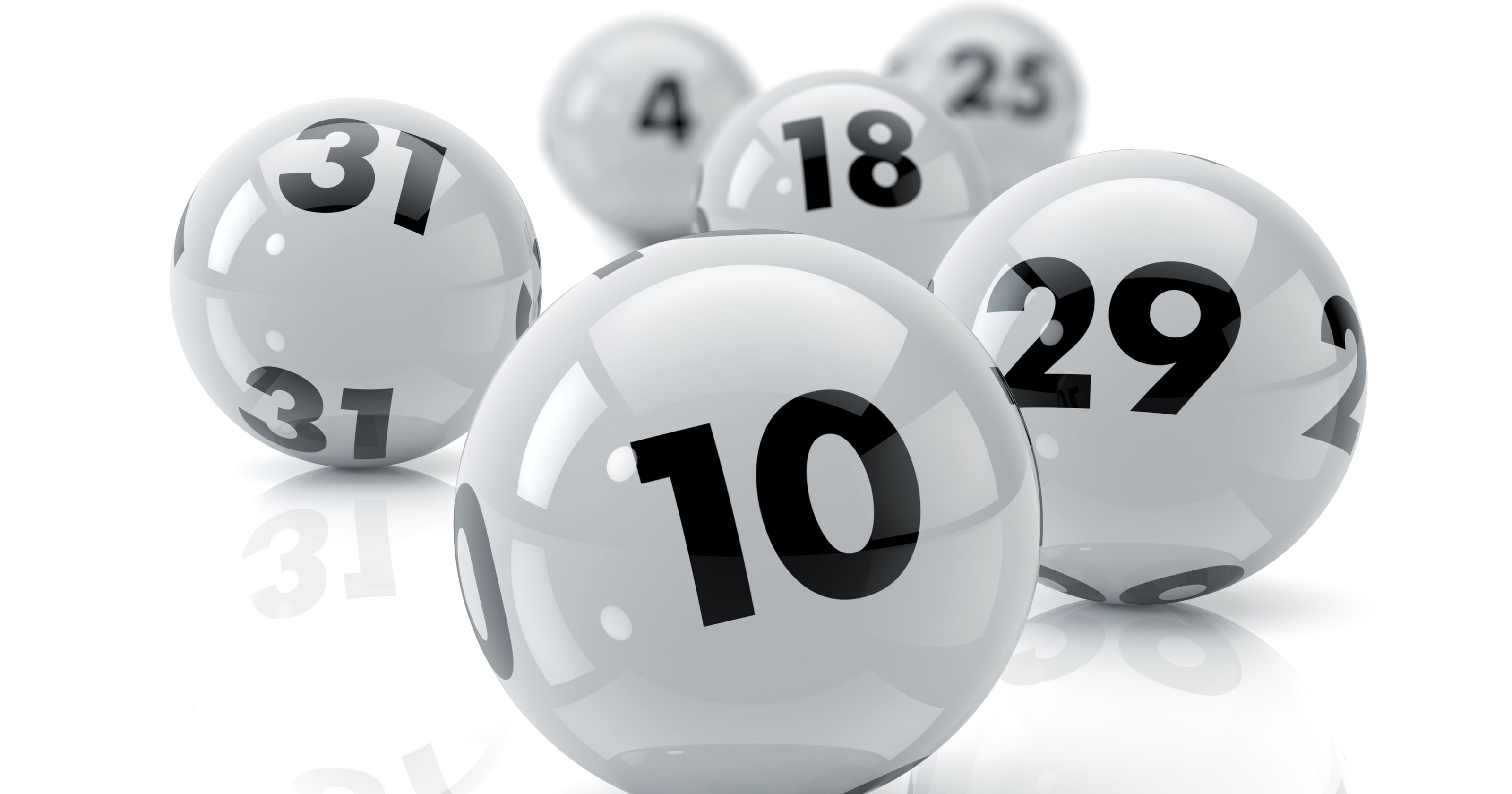 Parents and students,
Below you can find the results of the lotteries held for Union Elementary School and Merrol Hyde Magnet School. Please contact the school if you have any additional questions.
Union Elementary School lottery results can be found here. UES Website
Merrol Hyde Magnet School lottery results can be found here. MHMS Website