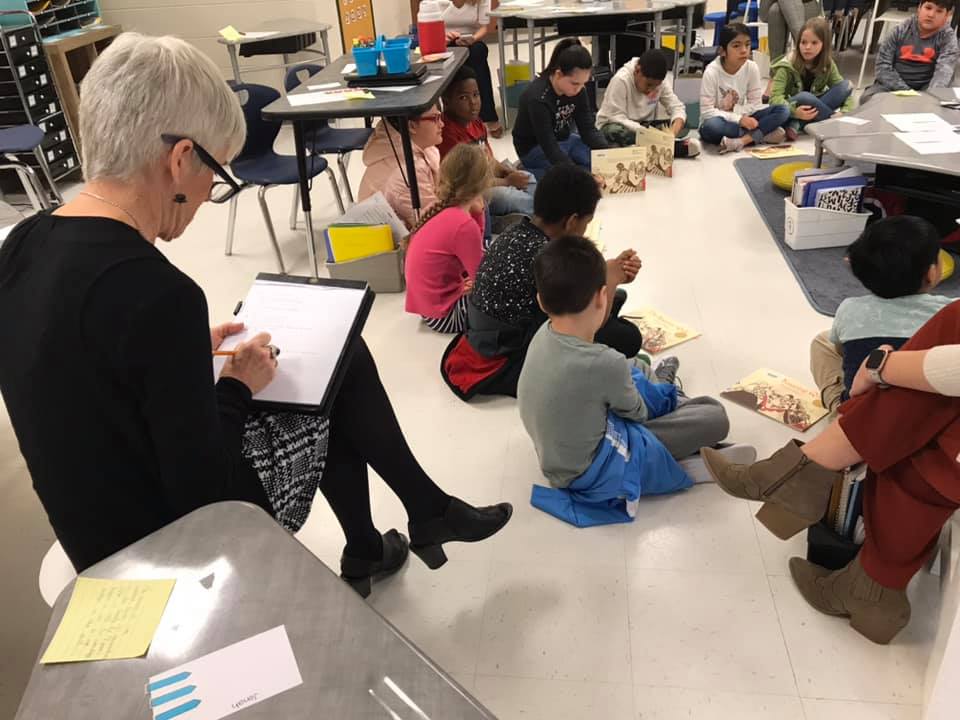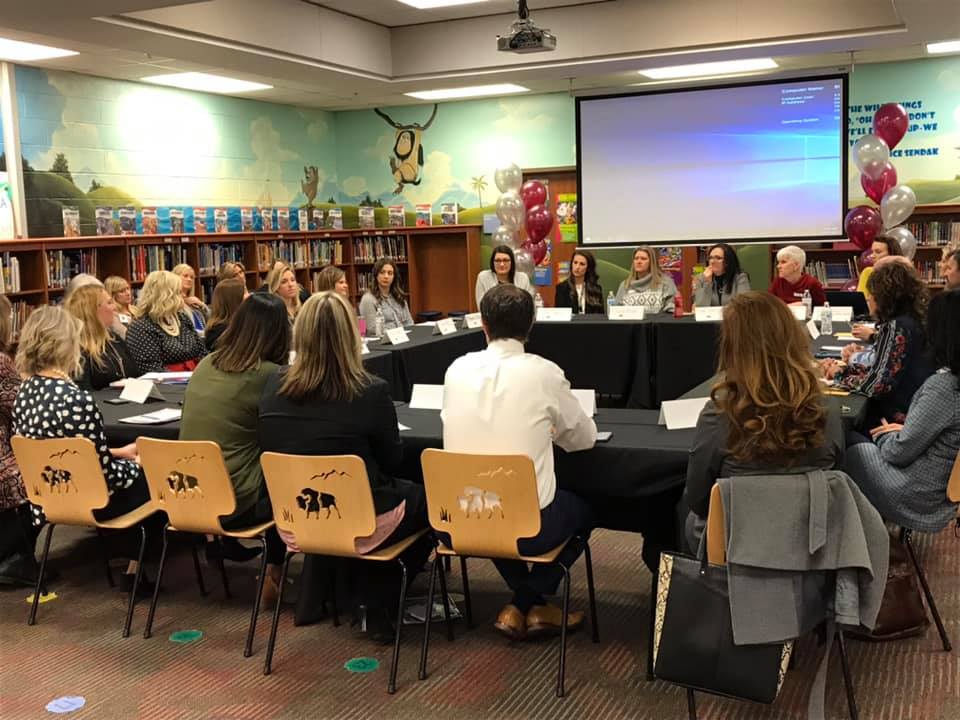 New English Language Arts Curriculum Fosters Excitement about Reading and Writing for Students and Teachers
This week, the Knowledge Matters Campaign visited Sumner County as part of a national tour that highlights schools and districts across the country using high-quality instructional materials to enhance student engagement and literacy. The district was featured for the work they are doing to foster students' love of reading and writing as part of their adoption of a new English Language Arts (ELA) curriculum, Wit and Wisdom.
"The Knowledge Matters School Tour highlights schools that are committed to providing teachers and students with access to high-quality ELA instructional materials that build students' knowledge of the world as it teaches them to become strong readers and writers," said Barbara Davidson, Executive Director of the Knowledge Matters Campaign.
During the tour, national instructional experts, representatives from the Tennessee Department of Education, and state and local officials visited Vena Stuart and Station Camp Elementary schools to interview principals and teachers, observe classrooms, review student work, and hear from school leaders, teachers, and parents through a round table discussion about the impact the curriculum is having on student achievement.
"Sumner County made the decision two years ago to implement a high-quality ELA curriculum, and this move has had a transformative impact on how both teachers and students approach reading and writing, said Penny Schwinn, Tennessee Commissioner of Education. "We look forward to supporting them as they continue down this path for many years to come."
Both the school tours and round table discussions highlighted many common success stories that are indicative of the use of high-quality ELA instructional materials.
High-Quality Instructional Materials Support Struggling Students: One of the biggest impacts that teachers and school leaders highlighted was that the new curriculum accelerates the learning of struggling students and breaks down equity barriers in classrooms by allowing all students to engage in grade-level texts.

"Our school has the highest percentage of English learners and economically disadvantaged students in the County. But regardless of their race, ethnicity, or socioeconomic status, our students are learning, and through this curriculum, they are experiencing stories, people, and places that they might not otherwise get access to," said Jessica Adams, Principal of Vena Stuart Elementary School.

High-Quality Instructional Materials Foster Students' Love of Reading: Overwhelmingly, school leaders, teachers, and parents commented that the new curriculum is nurturing a deep love of reading and writing with students. As a result, teachers are seeing a significant increase in student confidence, engagement, comprehension, and writing in all ELA classrooms.

"Our students are now fully engaged every day in rich conversations about the texts they are reading," said Dr. Racheal Mason, Principal of Station Camp Elementary School. "They are bouncing ideas off one another, agreeing and disagreeing about a topic, and are truly excited about what they are learning."

High-Quality Instructional Materials Allow Teachers to Focus Their Practice: Putnam's teachers talked frequently about how the curriculum allows them to spend less time searching for and gathering instructional materials for each lesson, and more time honing their craft. District-wide implementation of the curriculum provides teachers with collaborative planning time where they can review student data, share best practices, and adjust lessons to ensure students are mastering grade-level content and standards

.
"Before we began Wit & Wisdom, our teachers spent long hours pulling materials together which took away from their families, and the time needed to work collaboratively on their lessons," said Scott Langford, Assistant Director of Schools, Sumner County. "Now they spend their time working together to master each lesson before they teach it so that they can truly meet students' unique needs."
The Knowledge Matters Campaign is a project of StandardsWork, a "do tank" that focuses on levers and tools that support academic improvement. The campaign is designed to garner national awareness of the importance of building students' background knowledge of the world through high-quality literacy instruction. The Knowledge Matters Campaign plans to visit additional schools in Tennessee over the coming months. Details on these visits and accompanying roundtable discussions will be released later this year.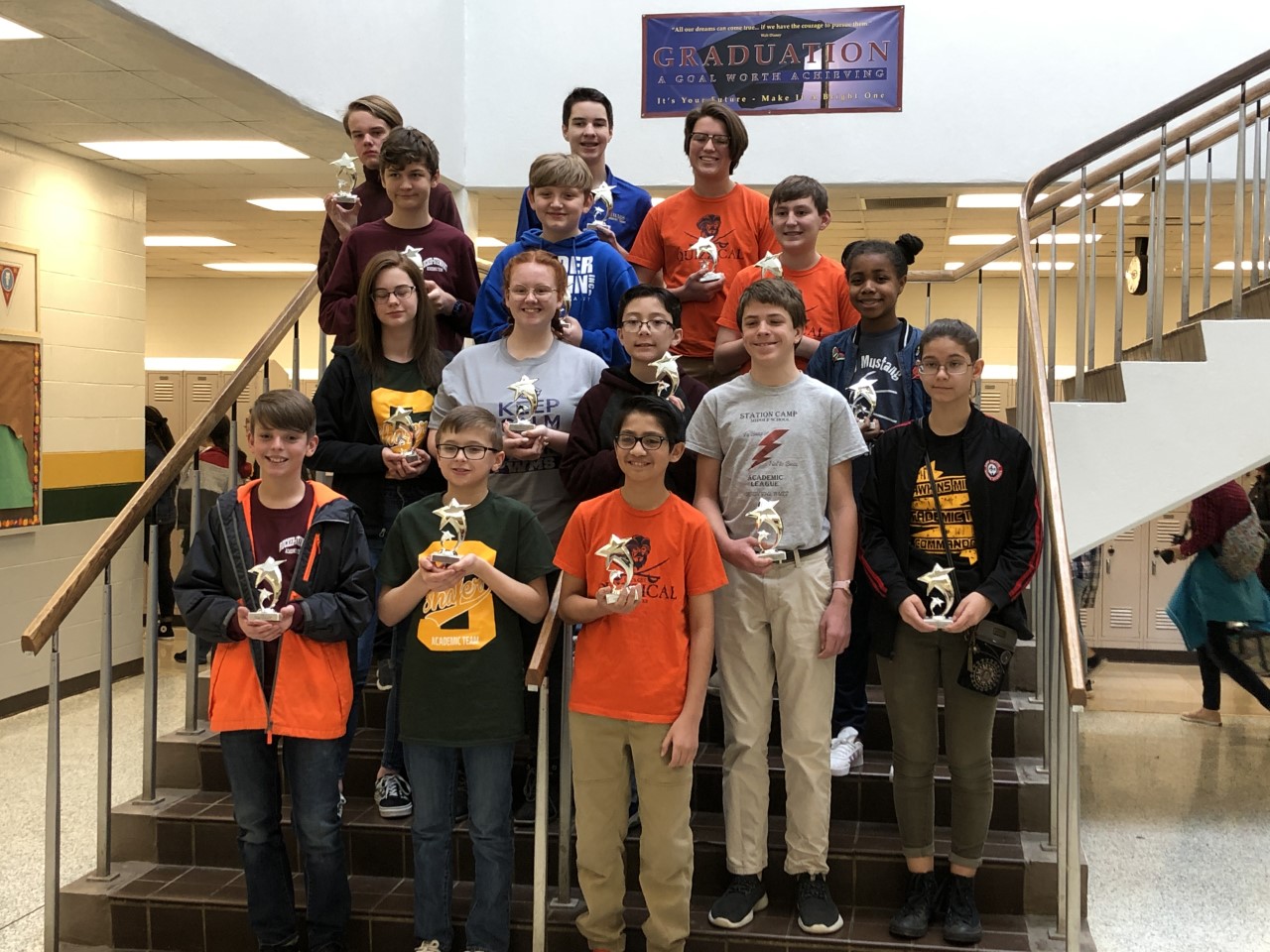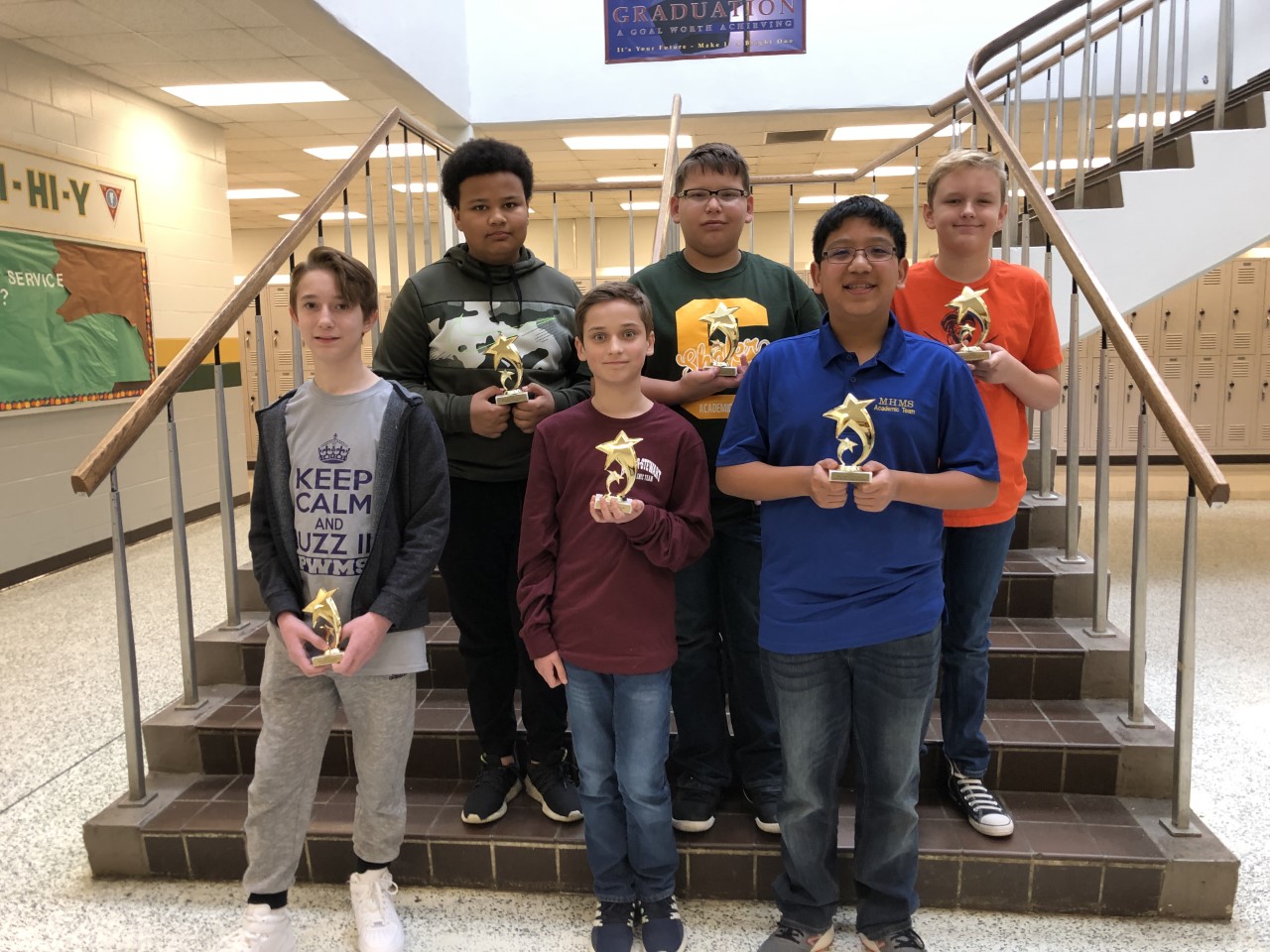 Middle School Academic Teams Complete 5th Regular Season and County Tournament Play
On Saturday, February 1st the Sumner County Academic League for Middle Schools held their 5th Annual Sumner County Championship Tournament at Gallatin High School.
The 16 team league was made up of teams from T.W. Hunter, Knox Doss, Hawkins, Shafer, Rucker-Stewart, Merrol Hyde, Station Camp, and Portland West Middle Schools.
These schools played in a 15 game regular season that had the A team from Merrol Hyde Magnet School completing a perfect undefeated regular season record and had them heading into the County Tournament as the top ranked team. Other regular season rankings were:
2- Rucker A
3-Shafer A
4- Hawkins A
The County Championship Tournament was won by the A team from Rucker-Stewart. After several close matches, they defeated Merrol Hyde A in the championship. Third place went to Hunter's B team and fourth was awarded to the A team from Shafer.
Making the All-County Team for the League were:
Rucker-Stewart: Hunter Jones, Danny McKiness and Gareth Turner
Merrol Hyde: Jack Hatcher
Shafer: Brooke Swallows and Eli Reed
Hunter: Fausto Molina, Jadon Wells and Jackson Earls
Portland West: Brayden Gullett and Haylee Brady
Hawkins: Kara Antoine, Todd Melvin and Shon Seastrand
Station Camp: Linton Beck
Knox Doss: Carter McWilliams
The Most Improved Players for their shown improvements and dedication during League play were:
Rucker-Stewart: Bryce Calhoun
Merrol Hyde: Austin Wattanaskolpant
Shafer: Kameron Arnold
Hunter: Hudson Nitsch
Portland West: Holden Snider
Hawkins: Isaiah Holmes
Station Camp: Trevor Hand
Knox Doss: Elle Walker
Special thanks to Gallatin High School Teacher, Brian Hoover for always organizing and planning the academic team meets!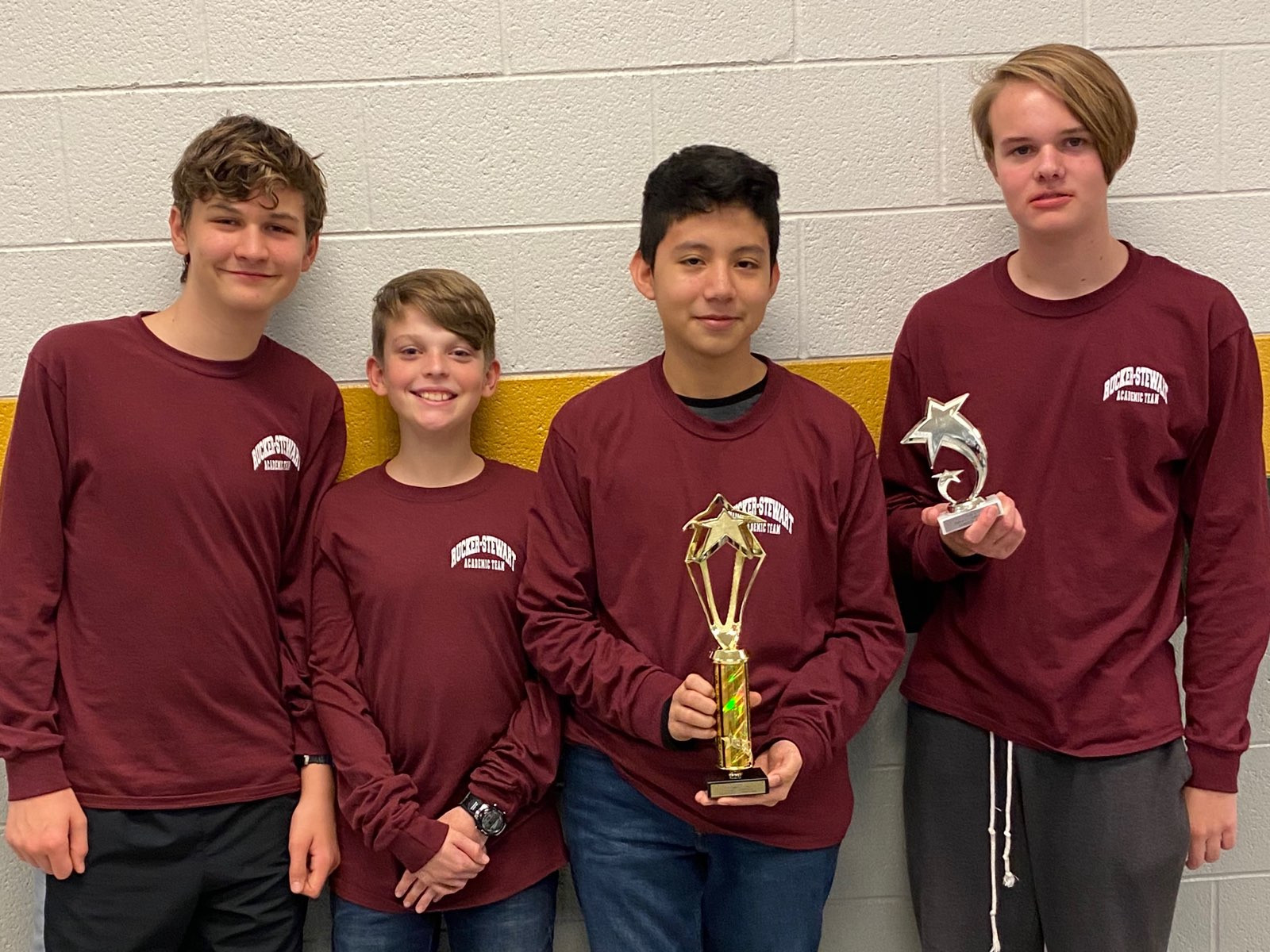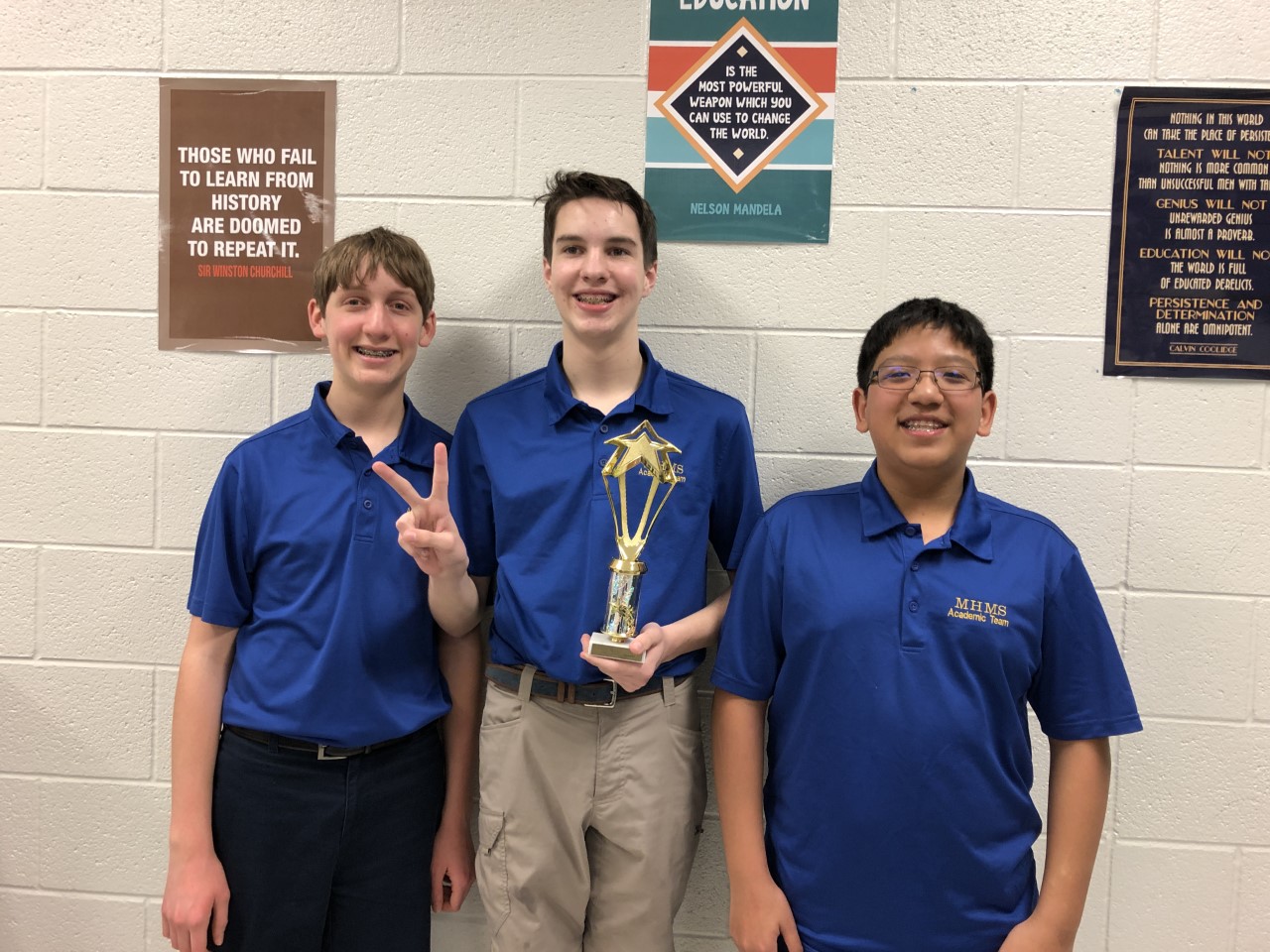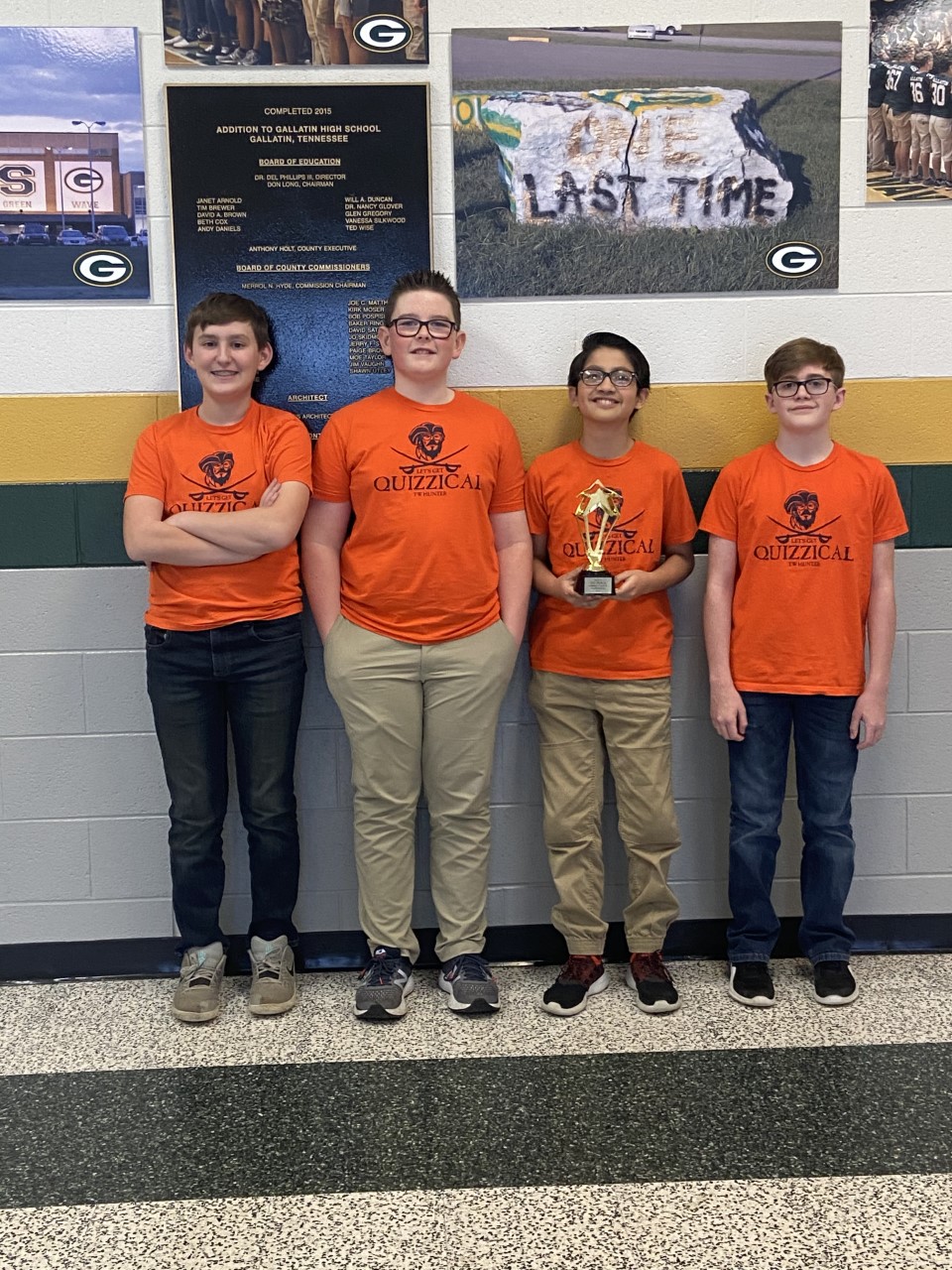 Graduation Dates 2020
Thursday, May 14th
White House High School – 7:00 pm at Long Hollow
Friday, May 15th
Hendersonville High School – 6:00 pm at Hendersonville High School
Station Camp High School – 6:30 pm at Long Hollow
EB Wilson Virtual High School – 6:30 pm at Central Office Gym
Gallatin High School – 7:00 pm at Gallatin High School Gym
Saturday, May 16th
Westmoreland High School – 9:00 am at Westmoreland High School
Middle Technical College High School at Portland -10:00 am at Portland High School Auditorium
Portland High School – 10:00 am at Long Hollow
Middle College High School at Vol State – 1:00 pm at Vol State's Caudill Hall
Beech High School – 6:00 pm at Long Hollow
Merrol Hyde Magnet School – 7:00 pm at Merrol Hyde Magnet School Main Gym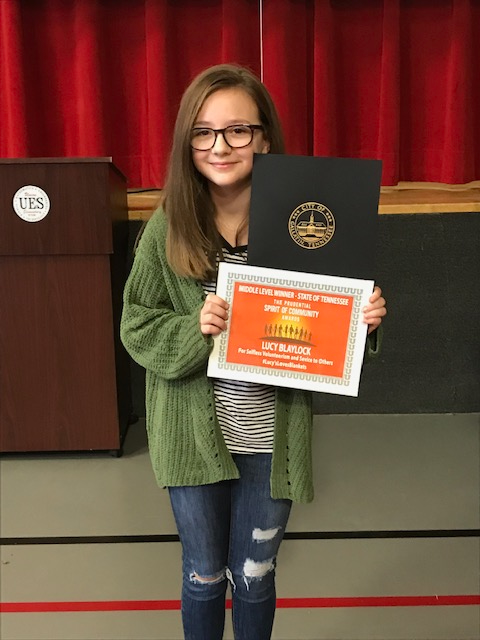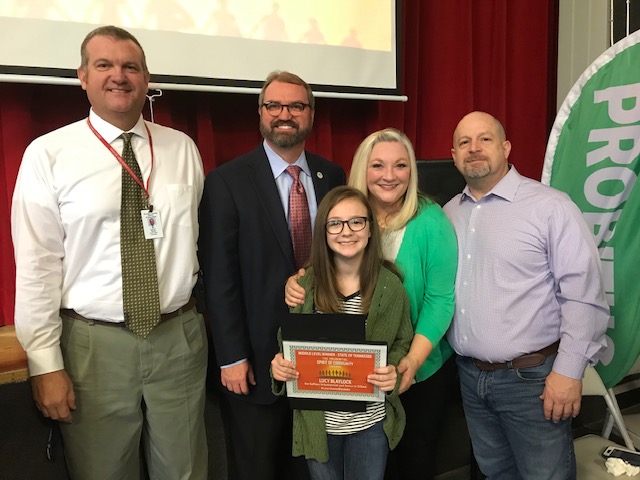 It was surprise that only Principal Lance Taylor and the parents of award winner, Lucy Blaylock knew about! Students and teachers gathered in Union Elementary's gymnasium for an "assembly," but in reality it was to surprise 5th grader, Lucy Blaylock as Tennessee's Top Middle Level Youth Volunteer for 2020 by the Prudential Spirit of Community Award program!
In addition to receiving a $1,000 scholarship, Lucy is now eligible for a national award, with an invitation and expenses paid to the May 2-5, 2020 Prudential Conference in Washington, D.C.
The Spirit of Community Awards recognizes young people who've made a difference and inspire others to contribute to their communities.
Lucy makes love blankets for people who are ill, having a difficult time or have lost a loved one. She has provided hundreds of blankets to children and adults not only in the Union community, but throughout the world.
In recognition of her dedication, accomplishments and acts of kindness, Gallatin Mayor, Paige Brown, issued a proclamation from the city of Gallatin declaring it "Lucy Blaylock Day."
Previously, Lucy earned the Volunteer Star Award from Governor Lee and was recognized at last year's Volunteer TN banquet.
As part of the surprise, students and staff were asked to dress in green, Lucy's favorite color.
Mr. Taylor nominated Lucy because of her huge heart for others and how she contributes, in a positive way, to our world. He also encouraged students to love like Lucy and be kind to one another.