For the Spanish verison of this letter, please click here...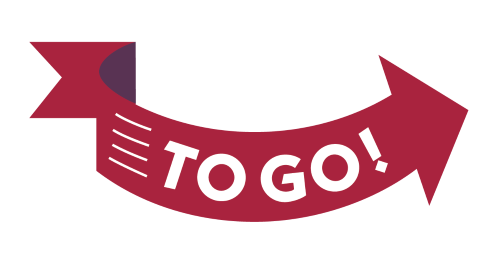 Sumner County Schools Implements Online Meal Ordering
Students may order breakfast and lunch via their school's website on virtual learning days
Gallatin, TN— The Sumner County School Nutrition Program has implemented an online meal ordering system to provide breakfast and lunch for students who are learning virtually. The online meal ordering is open for everyone learning at home in the Sumner County Virtual Academy and students learning in the Hybrid model.
How It Works: Parents can order meals online through their school's website. Click the To Go Meals tab. There is a brief description, followed by breakfast and lunch prices. Next, click on the To Go Meal Order Form link. From there, you will make your food and drink selections. You may only order meals on the days that your child is not in a school building. If your child is enrolled in the Sumner Virtual Academy, you may order a meal each day.
Meals must be ordered no later than 8:00am on the day of pick-up
You may only order 1 breakfast and 1 lunch per child, per day
If you would like to eat with your child, adult meals are available for purchase
Meal pick up will take place between 10:30am – 11:00am each day and must be picked up by a parent or guardian
Please review the information on your school's website for pick-up location
Online ordering is available tomorrow, Wednesday, August 19th.
Money will be used to advance CTE and incorporate Dual Enrollment opportunities with TCAT-Hartsville
Westmoreland High School has been named a recipient of the highly competitive Perkins Reserve Grant totaling $175,000. The grant will be used to advance machining technology including the purchase of several new pieces of equipment that is being utilized in numerous manufacturing facilities across the nation and in Sumner County. Students will have the opportunity to learn advanced skills immediately transferrable to the workforce that should increase their likelihood to obtain gainful employment.
In addition, Sumner County Schools has created a partnership with TCAT-Hartsville to offer a dual enrollment course. The new collaboration will enable WHS machining students the opportunity to earn clock hours that can be used toward a certificate or diploma at TCAT. Also, the WHS machining program plans to offer OSHA-10 and/or NIMS certifications for the first time, along with creating workforce partnerships.
"This grant opens up a vast array of opportunities for Westmoreland High School students to grow academically and become even more competitive in their future educational and career pursuits," Sumner County Schools Supervisor of CTE and STEM, Chase Moore said. "We've worked really hard to develop programs that allow students to earn certifications and credentials in a variety of fields before they even graduate. This grant will help continue to strengthen and develop our CTE and STEM programs."
The US Department of Education approved the state's plan, Strengthening Career and Technical Education in Tennessee, which will provide $110 million over four years in federal funds to implement CTE at the K-12 and postsecondary levels in Tennessee. The Tennessee Department of Education also announced more than $3 million in Perkins Reserve Grants to 44 school districts for the 2020-2021 school year.
"Every student deserves the opportunity to graduate with the skills and knowledge they need to be successful, whatever pathway they choose. Tennessee's Perkins V Plan will help our districts and education leaders expand access to high quality learning experiences for more students, like work-based learning, STEM programming, and opportunities to earn certifications and credentials even before graduating," said Commissioner Penny Schwinn. "By strengthening CTE in Tennessee, we are not only investing in our students—we are preparing the future workforce of our state."
In January 2021, Westmoreland High School plans to host a ribbon cutting ceremony to commemorate this new partnership.